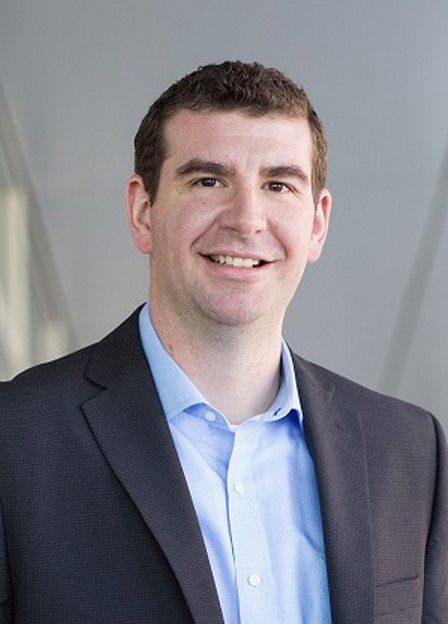 FOR IMMEDIATE RELEASE
For more information, contact: Lynn Haskin | 845. 703. 6342 | mailto:marketing@crystalrunhealthcare.com
Middletown, NY – April 9, 2014 - Mark Trocino, Director of Marketing and Public Relations for Crystal Run Healthcare, has been selected as a Leadership Orange Hall of Fame honoree. Trocino is a graduate of the Leadership Orange Class of 2013 and has been selected by his peers as the Class of 2013 Hall of Fame Inductee. The 2014 Hall of Fame Awards will be presented to 6 recipients, including Mr. Trocino, on April 24, 2014 at Villa Venezia in Middletown. Hall of Fame inductees are recognized for making significant, tangible leadership contributions to Orange County.
Mr. Trocino joined Crystal Run Healthcare in 2012. He oversees the marketing department including marketing and advertising for the practice, creative and brand strategy, development and execution of media plans, community relations, marketing communications and public relations. In July 2013, Trocino was elected to the Leadership Orange Board of Directors.
"Mark is a talented, personable, and excellent leader and a true asset to Crystal Run Healthcare. We are proud of his participation in Leadership Orange and his induction into the Hall of Fame is well-deserved," said Michelle A. Koury, MD, Chief Operating Officer, Crystal Run Healthcare.
--- Cutline: Mark Trocino, Director of Marketing and Public Relations, Crystal Run Healthcare
About Leadership Orange: Each year a group of Orange County individuals with a variety of backgrounds are selected to take part in a 10-month leadership training program. Class participants receive training on topics important to Orange County residents and businesses, including education, health and human services, project management, government and politics, the environment, culture and recreation, economic development, leadership development and the judicial system. The organization also has a Junior Leadership Orange program for Orange County 8th graders which was started in 2011 and mirrors the adult program. For more information about Leadership Orange visit leadershiporange.org, and follow us on Facebook, Twitter and LinkedIn or call 845.457.1550.
About Crystal Run Healthcare: Crystal Run Healthcare is a premier multi-specialty group practice, and is among the fastest growing medical practices in the country. Crystal Run Healthcare includes over 300 providers, in over 40 medical specialties with 19 practice locations focusing on the healthcare needs of the mid-Hudson Valley and lower Catskill region. Crystal Run has a strong commitment to primary care, employing an outstanding group of physicians representing the specialties of Internal Medicine, Obstetrics/Gynecology, Family Practice, Geriatrics and Pediatrics. The practice also includes unsurpassed sub-specialists in a wide variety of medical and surgical specialties and sub-specialties. Crystal Run Healthcare offers fully accredited digital radiology and laboratory services and is a national leader in the use and advancement of electronic health records (EHR). Crystal Run Healthcare is accredited by The Joint Commission and is designated by the NCQA as a Level 3 Patient Centered-Medical Home. The practice was among the first 27 health care organizations in the nation to participate as an Accountable Care Organization (ACO) in the Medicare Shared Savings Program (MSSP) effective April 2012. NCQA recognition of Crystal Run as an Early Adopter seeking ACO Accreditation in January 2012 culminated in December 2012 with Crystal Run Healthcare achieving NCQA Level 2 ACO Accreditation. For more information about Crystal Run Healthcare visit www.crystalrunhealthcare.com, and follow us on Twitter, LinkedIn and Facebook or call 845.615.6832.