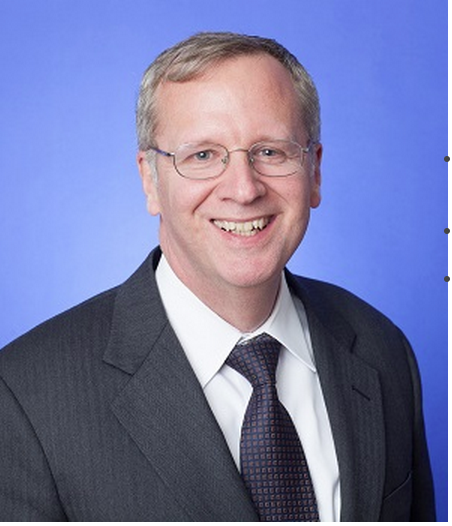 February 3, 2014 | Written by Gregory Spencer, MD, FACP
For: Health Financial Management Association (HFMA)
At a Glance
Crystal Run Healthcare, a multispecialty physician group practice, needed to enhance workflows, change its culture, and establish partnerships with hospitals to succeed as an accountable care organization (ACO).
An embedded care manager program at one local hospital decreased the 30-day all-cause readmission rate for Crystal Run patients at the hospital by 8 percent.
Through the ACO, Crystal Run also has reduced the cost of care for its diabetic population by 15 percent while improving quality metrics for other at-risk populations.
In April 2012, Crystal Run Healthcare, a multispecialty group practice with 15 locations and more than 250 providers in the New York Hudson Valley region, became one of the first physician group practices to be designated a Medicare Shared Savings Program accountable care organization (ACO).
Crystal Run already had gained national recognition as a patient-centered medical home (PCMH), attaining the highest level of recognition for PCMHs from the National Committee on Quality Assurance (NCQA) based in part on its success in four areas:
Enhancing patient access
Incorporating evidence-based guidelines to treat chronic conditions
Using healthcare IT for a broad range of purposes, including coordinating care with other physicians, tracking referrals, and ordering prescriptions and tests
Measuring and reporting clinical and service performance
But leaders for Crystal Run wanted to move beyond fee-for-service models and further break down barriers to coordinating treatment across the continuum of care. They believed Crystal Run could help make care more accessible for patients and improve outcomes by attaining ACO status.
Becoming an ACO under the Medicare Shared Savings Program—an initiative that rewards organizations not only for achieving quality measures, but also for controlling Medicare expenditures— requires a high degree of data analysis, reporting, and care coordination among providers, patients, and the payer. Crystal Run's leaders knew that to achieve ACO status under the program, the organization would have to enhance its workflows, personnel, and technology and change its culture. Crystal Run also reached out to Orange Regional Medical Center, Middletown, N.Y., to work with the hospital in reducing readmissions.
Becoming an ACO
Crystal Run is an integrated ambulatory healthcare organization that features more than 40 specialties. Established in 1996, Crystal Run is one of the fastest-growing physician group practices in the country, serving about 200,000 patients each year.
Unlike most of the 27 organizations that were the first to be designated ACOs in under the Medicare Shared Savings Program, Crystal Run does not operate a hospital. Instead, the organization is a single-entity ACO that seeks to decrease patients' use of the region's five hospitals. Given that Crystal Run's ACO covers nearly 10,000 Medicare patients—twice the number required for ACOs in the shared savings program—leaders for the organization knew that decreased admissions, readmissions, and emergency department (ED) visits among this population could result in substantial savings. But Crystal Run's success in this endeavor would require seamless transitions between the hospitals and the group practice, especially because patients with fee-for-service Medicare have the right to use any practice or hospital that accepts Medicare.
Enhancing Care Coordination
In late 2011, Crystal Run embarked on the challenge of coordinating care for an unrestricted Medicare patient population by embedding staff coordinators at local hospitals. At Orange Regional Medical Center, for example, an embedded care manager was assigned to work with Crystal Run hospitalists to manage patients and update chart data.
Today, the care manager works out of the hospital, where she has regular contact with hospitalists at the facility. Each day, she receives a list of patients who are scheduled to be discharged. Working with the hospital's case managers, Crystal Run's care manager meets with patients before discharge, reviews their plan of care, performs medication reconciliation (creating a list of all medications a patient is taking and comparing that list with the medications prescribed upon discharge), and sets up appointments for follow-up care. The case manager has the ability to connect to both the hospital's and Crystal Run's electronic health records (EHRs).
Prior to discharge, the care manager sends discharge information to one of six office-based care managers. The hospital-based care manager also sends alerts to each patient's primary care physician and relevant specialists as the patient is being discharged.
Upon discharge, the care manager arranges for a nurse practitioner to conduct home visits on high-risk individuals to check for complications and ensure patients are adjusting well to their return home. Home visits also are used for high-risk patients who cannot travel to Crystal Run for an office visit or who are struggling with treatment plan adherence.
This investment in personnel and data exchange ensures that appointments are made and that each patient's discharge summary is verified, combined, and reconciled against the patient's primary care record. Updated records and information transfer help to prevent medication errors and complications that could result in a readmission.
To establish the initiative, Crystal Run's leaders approached Orange Regional's vice president of medical affairs and vice president of quality in the fall of 2011 to see if there was an opportunity to place hospitalists and an embedded care manager in the hospital setting. Crystal Run already had a strong relationship with the hospital: Several of its leaders were seated on improvement committees at the hospital, and the organizations had a history of partnering with each other on quality improvement projects. Orange Regional's executive leaders enthusiastically agreed, as the initiative aligned with the hospital's own goals to establish smoother care transitions and reduce readmissions.
For Orange Regional, the value of this partnership is clear: The embedded care manager serves as an unpaid resource who helps decrease the hospital's 30-day readmission rate and possibly its length of stay as well. Before the initiative, the hospital was slated to incur the maximum penalty from Medicare for its high readmission rates, so it was eager to embrace this program as a no-cost way to improve a critical measure of quality of care. The hospital welcomed the resources provided by Crystal Run and has been a willing and supportive partner in the initiative.
Since the embedded care manager program began, the 30-day all-cause readmission rate for Crystal Run patients cared for at Orange Regional has declined from around 20 percent to 12 percent.
Quality indicators are measured on the practice side as well. Once a month, each Crystal Run practice is closed an hour or more for an accountability meeting. The chief clinical transformation officers (CCTOs) and chief medical officer meet with physicians, nurses, medical assistants, and front-desk staff to view and discuss quality data for the ACO patients at that site. Providers and staff confront challenges, make recommendations, and set goals for the following month and year.
These cross-departmental meetings have a two-fold purpose. First, they help embed the team-based care approach at each practice. Second, they provide an opportunity to share performance metrics with physicians and other clinicians—something that has become especially important now that compensation is directly tied to such metrics.
Changing the Culture of Crystal Run
For Crystal Run, becoming an ACO also required that the organization form a separate legal entity from the group practice. It also required that Crystal Run build on the lessons learned through its experience as a PCMH to encourage further development of the "shared savings" mindset.
Any organizationwide change, whether in a hospital or physician practice setting, must always start at the top. Crystal Run appointed two high-level physician partners to lead the charge and serve as CCTOs. Although both of these physicians continued to see patients, as officers, they had a dual mission: to gain buy-in from both physicians and patients on a new system that focuses on managing care for an entire patient population in addition to each presenting patient.
To encourage teambuilding and accountability during the transition period, the CCTOs held multiple meetings in each location to explain changes that included enhanced care coordination, protocols, reporting, and continuous improvement goals. The fact that the average age of physicians at Crystal Run is only 37 likely aided the efforts of the transformation officers, as younger physicians were less likely to have to overcome decades of entrenched behavior.
The CCTOs interviewed physicians individually and observed physicians in their practices. A practice redesign committee also was formed. Together, the CCTOs made recommendations for redesigning workflows to achieve better population health management, such as delegating more duties to nonphysician team members. In our experience, having senior leaders spearhead these efforts led to faster acceptance and support from the rest of the physicians, clinicians, and staff.
Redesigning Workflow
The goal of both PCMH and ACO programs is to keep patients healthy and reduce admissions. With this goal in mind, Crystal Run found it important to carefully monitor and manage at-risk populations.
Some of the groundwork for this effort already had been laid through Crystal Run's experience as an NCQA PCMH program. To achieve Level 3 recognition, physicians and nurse practitioners began using population management tools such as evidence-based guidelines, disease registries, and performance reports. The ACO program, however, demanded even more preparation. To qualify for the Medicare Shared Savings Program, participants must achieve 33 quality measures in four categories:
Patient/caregiver experience (seven measures)
Care coordination/patient safety (six measures)
Preventive health (eight measures)
Management for at-risk populations of patients with diabetes (six measures), hypertension (one measure), ischemic vascular disease (two measures), heart failure (one measure), and coronary artery disease (two measures)
Thus, team-based care had to be strengthened further to transition Crystal Run from a PCMH to an ACO and continue to move toward achieving the Triple Aim of higher-quality care, lower costs, and increased patient satisfaction. To capture information for all the Medicare Shared Savings Program quality measures as well as other measures, Crystal Run's leaders determined that data would need to be collected and assessed at more than 100 points along a patient's care path. Physicians clearly could not collect all this information on their own. They had to begin relying on clinical support staff to measure, request, and chart necessary information throughout the patient's care experience. The practice began delegating tasks that physicians did not have to perform to others who were able to accomplish them within their scope of practice.
Physicians welcome the help in closing care gaps and documenting previously completed quality measures.
Leveraging Technology
Crystal Run has operated on a single-platform EHR for 14 years and has had a business intelligence department for several years. Despite these technological advances, the performance metric requirements of the Medicare Shared Savings Program demanded that Crystal Run enhance its data warehouse to improve reporting and predictive analytics.
Patients at high risk for poor outcomes or readmission—both of which could reduce shared savings incentives and increase the risk of losses in the third year of ACO operation—now are identified and tracked. Vital signs such as weight, pulse oximetry, and blood pressure are collected through home visits or from patients, and they are integrated with patients' electronic records through the Internet.
To allow more time for managing at-risk patients, physicians are encouraged to educate patients about less costly methods for receiving routine care (for example, visiting one of Crystal Run's three urgent care centers rather than an ED, if appropriate). Patients also can enroll in a web-based patient portal to schedule appointments, refill prescriptions, view lab results, and chart information or send messages to their physicians about nonurgent medical issues. These e-visits as well as access to chart information encourage patients to become active participants in their health and to make behavioral changes.
On the financial side, enrolling more patients in the portal reduces administrative costs and builds loyalty with patients. They can view their statements online and make payments, which reduces collections costs and days in accounts receivable.
Tracking Results for Continuous Improvement
Thanks to the care coordination and chronic disease management enhancements made to meet ACO demands, Crystal Run already is experiencing positive results. For example, since instituting the embedded care manager program, Crystal Run has improved quality metrics for its at-risk populations, reduced the cost of care for its diabetic population by 15 percent, and decreased the 30-day all-cause readmission rate for its patients at Orange Medical by 8 percent.
Meanwhile, patient satisfaction scores are steadily rising. These scores are especially important because seven of the 33 quality measures reported to Centers for Medicare & Medicaid Services for the Medicare Shared Savings Program are based on patient surveys.
The monthly medical home accountability meetings where physicians and staff share their ideas for improvement will continue to prepare the organization for future value-based payment programs. Through its experience with the Medicare Shared Savings Program, Crystal Run now has the infrastructure in place to monitor and control costs and assume greater risk. Crystal Run's leaders aim to prove this assertion as one of six organizations seeking early-adopter ACO accreditation from NCQA. The early-adopter designation means organizations have committed to undergoing a full NCQA survey of their ACO capabilities.
Crystal Run's EHR capabilities and experience as a PCMH gave the organization a head start in transitioning to a Medicare Shared Savings Program ACO. The initiative required a change in cultural mindset from a fee-for-service mentality to a focus on a value-based business model, especially among highly productive physicians and physicians in procedure-heavy specialties. Ultimately, enacting this kind of change rests on leadership. Time and time again, Crystal Run leaders remind physicians and staff of the wisdom of the organization's managing partner: "We're not in the business of selling mammograms or colonoscopies. We're in the business of improving health and outcomes."
Gregory Spencer, MD, FACP, is a practicing general internist, partner, and chief medical officer, Crystal Run Healthcare, Middletown, N.Y.