You are here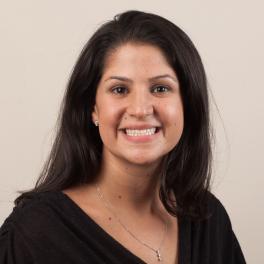 Emily Barsky OTD, OTR/L, CEAS, CHT
Specialties: Physical & Occupational Therapy
Board Certified: Occupational Therapy – Certified Hand Therapy
Languages: English
---
General Info
Medical School/Degree: University of St. Augustine for Health Sciences
Prior Experience: Access Physical Therapy and Wellness, Monroe, New York
Graduate: Sage Graduate Schools
Clinical Interests:
Hand injuries and rehabilitation, custom splinting, ergonomics. I'm a certified Ergonomic Assessment Specialist (CEAS).
Year Joined: 2010
---
About Me
What made you want to become a health care provider or what is your earliest memory of wanting to be one?
I decided to become an occupational therapist because I knew I wanted to work in the healthcare field and I wanted to work with people. This profession allows me to help my patients to get back to the activities that are meaningful and important to them in their lives.
What do you love most about your specialty? / Why did you choose your specialty?
I enjoy working with post-surgical orthopedic patients. I chose to work in the outpatient clinic with a focus on hands as I am planning to become a Certified Hand Therapist. I love this setting because I enjoy seeing the progress my patients make from their initial evaluation to their discharge. I enjoy helping individuals get back to activities that are important to them.
How do you connect with your patients?
In occupational therapy I spend 30-40 minutes 2-3 times a week with each patient. During this time I get to know a lot about each patient and their everyday lives, which allows us to form meaningful helping relationships. This gives us the opportunity to develop rapport and I then can make suggestions, and create exercises that are specific to each patient.
What are your interests outside of the office (hobbies, activities)?
Presently much of my time outside of the office is spent working on my doctorate. When I have time, I enjoy running, working out, and reading; my favorite author is Jodi Picoult. I also enjoy beach vacations, boating and spending time outdoors.
What is your advice for your patients?
Advice I give to my patients is to have patience during the rehabilitation process. I also stress the importance of doing the specific exercises that have been prescribed for them.
---