You are here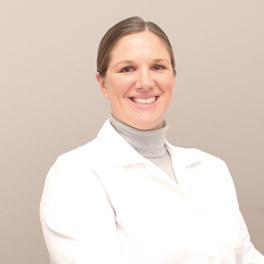 Emily McCarthy PA-C
Specialties: Urgent Care
Board Certified: Physician Assistant
Languages: English
---
General Info
Prior Experience: P.A. Urgent Care - Middletown Medical, Middletown, NY
Undergraduate: B.A. - Binghamton University, Binghamton, NY
Graduate: M.S. Physician Assistant Studies - Marywood University, Scranton, PA
Clinical Interests:
Family Medicine, Acute Care, Pediatric and Adolescent Medicine, Gynecology.
Year Joined: 2016
---
About Me
What made you want to become a health care provider or what is your earliest memory of wanting to be one?
I have very early memories of wanting to become a medical professional. My answer as a young child was always "doctor" and then evolved as I became aware of other avenues available in the field. My decision to become a Physician Assistant is largely based on a family friend and role model who showed me the great impact on patient lives that he was able to achieve every day.
What do you love most about your specialty? / Why did you choose your specialty?
Family Medicine and Urgent Care are both extremely challenging and extremely gratifying. When a patient tells me during a visit that they feel like they have been heard and have received the best care they could hope for, I could not be happier.
How do you connect with your patients?
Listening. Sympathizing. Speaking in a way that each patient understands our common goals.
What are your interests outside of the office (hobbies, activities)?
I am a new mom so my current interests outside of the office including caring for my infant daughter! My husband and I have taken her on hikes already! I also love to read novels, enjoy a glass of wine, and of course good company with family and friends.
What is your advice for your patients?
If possible, I always try to speak to my patients about total mind and body wellness. Sometimes, a quick fix is not the answer.
---