You are here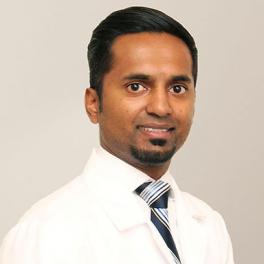 ---
General Info
Medical School/Degree: Medical University of the Americas
Hospital Affiliations: Montefiore Nyack Hospital, Good Samaritan Hospital Medical Center, St. Anthony Community Hospital, Garnet Health Medical Center (ORMC)
Prior Experience: St. Joseph's Medical Center, Yonkers, NY
Residency: Family Practice, New York Medical College at St. Joseph's Medical Center, Yonkers, NY
Internship: Family Practice, New York Medical College at St. Joseph's Medical Center, Yonkers, NY
Undergraduate: New Jersey Institute of Technology
Clinical Interests:
Pediatrics, Preventive Medicine, Adult Medicine, Geriatrics, Women's Health, Alcohol & Substance Abuse
Year Joined: 2014
---
About Me
What made you want to become a health care provider or what is your earliest memory of wanting to be one?
As physicians, we share people's happiest and darkest moments. That's a privilege. My deep appreciation of the medical profession and eagerness to care for a wide range of patients drives my passion for Family Medicine, where I feel most fulfilled. Being immersed in a number of therapeutic areas allows me to manage diverse pathology while also keeping me up-to-date and making me a better resource to my patients.
What do you love most about your specialty? / Why did you choose your specialty?
Through patient care, I hope to fulfill my aspirations of being a mentor to all those in need, while inspiring and teaching others about my passion – Medicine. I hope to give back to the community where I have resided since birth. As a Family Medicine physician, I intend to practice evidence-based medicine, free from bias of age, gender, race, sexual orientation, or creed. In my quest to make my mark on humanity, I also hope to serve those that are less fortunate.
How do you connect with your patients?
As physicians, we are the leaders in healthcare. Being an effective leader means having a clear vision and creating the means to achieve it. Commitment, knowing how to listen, and communicating well with patients is crucial to this task. But most importantly, it's about having a good heart, expressing empathy, and having an uplifting spirit. This is the kind of physician I strive to be every day.
What are your interests outside of the office (hobbies, activities)?
Traveling, Hiking, Camping, Swimming, Basketball, Golf, Table Tennis, and spending time with my family.
What is your advice for your patients?
Live life to the fullest! Think positive. Help me, help you.
---