You are here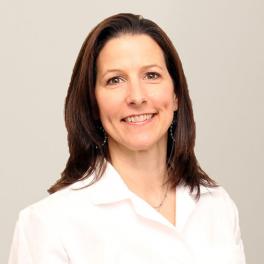 Andrea Cronin CCDS, MSN, FNP-BC
Specialties: Cardiology, Electrophysiology
Board Certified: Family Nurse Practitioner, Cardiac Device Specialist
Languages: English
---
General Info
Prior Experience: Stamford Health Integrated Practices, Stamford, CT
Undergraduate: Adelphi University
Clinical Interests:
Cardiology, Outreach, Program Development
Year Joined: 2015
---
About Me
What made you want to become a health care provider or what is your earliest memory of wanting to be one?
As a young person, my cousin Chris had Leukemia. We were very close and I attended most of his treatments and care. That experience guided me toward nursing and ultimately a Nurse Practitioner.
What do you love most about your specialty? / Why did you choose your specialty?
I enjoy the variety of cardiology as well as the often fast-paced care that is required.
How do you connect with your patients?
I sit with them and take my time. I often ask about their family or work and ask if there is anything specific I may do for them while under my care.
What are your interests outside of the office (hobbies, activities)?
I exercise often, enjoy yoga, I love travel and vacation!!
What is your advice for your patients?
I ask them to participate in their care, and set attainable goals toward or to improve their healthy lifestyle.
---