You are here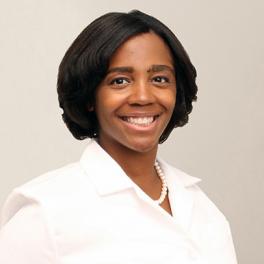 Christine Coward MD
Specialties: Ophthalmology
Languages: English
---
General Info
Medical School/Degree: SUNY Downstate Medical Center
Hospital Affiliations: Orange Regional Medical Center
Residency: Ophthalmology, Jamaica Hospital Medical Center, Queens, NY
Internship: Internal Medicine, Long Island Jewish Medical Center, Long Island, NY
Undergraduate: State University of New York at Stony Brook
Clinical Interests:
Glaucoma
Year Joined: 2014
---
About Me
What made you want to become a health care provider or what is your earliest memory of wanting to be one?
My earliest memory of wanting to become a doctor was when I was around 6 years old. I remember always being concerned when a family member was ill, and I would want to take care of them; whether it was helping make soup, or tucking them into bed. I felt a sense of responsibility to see them get well again.
What do you love most about your specialty? / Why did you choose your specialty?
Ophthalmology has always been fascinating. The eye's ability to manifest certain illnesses in other parts of the human body, and interpret light energy and conduct that energy to the brain to see images are just two examples of the eye's amazing functions. I think what I love most about ophthalmology is sharing all of this information with my patients.
How do you connect with your patients?
The most effective means of connecting with patients is communication. When I am in the room with my patient they have my undivided attention, I give them time to communicate to me so that I may better help them with whatever ailment brought them to me in the first place.
What are your interests outside of the office (hobbies, activities)?
Running, Hiking, Tennis, Billiards, Exercising (Yoga, Cycling, Core training)
What is your advice for your patients?
Take care of yourself. I believe the human body is truly a wonder, and we are only granted with one. Be good and kind to yourselves.
---