You are here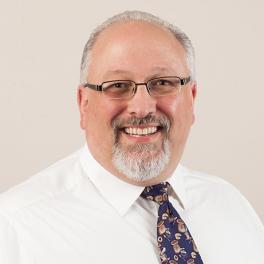 ---
General Info
Prior Experience: Mid-Hudson Medical Group, Poughkeepsie, NY
Undergraduate: Bachelor of Health Science - Mercy College, Dobbs Ferry, NY
Graduate: Master of Science in Physical Therapy - Mercy College, Dobbs Ferry, NY
Clinical Interests:
Orthopedic rehabilitation, currently pursuing Jones Institute Strain/Counter-strain certification
Year Joined: 2011
---
About Me
What made you want to become a health care provider or what is your earliest memory of wanting to be one?
As is the case I'm sure with many Physical Therapists, my earliest memory of wanting to become a PT came while I was undergoing physical therapy myself. I had sustained an injury and was impressed with the way that someone was able to help me to maximize my potential. Where I differ from many physical therapists in the field is that this is a second career for me. I went back to school in my late twenties to become a part of what has become my chosen profession.
What do you love most about your specialty? / Why did you choose your specialty?
Physical Therapy gives me the opportunity to connect with people who are in pain and/or not functioning at their optimum. I love the fact that most of the time we are able to bring them to a point where they able to fully participate in life again through rehabilitation.
How do you connect with your patients?
Common interests, a smile, active listening, and humor I find are some of the best ways to connect with individuals in general and patients in particular. The most pressing common interest is the patient's desire to get better and my desire to help facilitate the process. When a patient first comes to PT they are generally in pain and may or may not have had any previous experience with what transpires in PT. An empathetic demeanor and friendly atmosphere can make the difference between just a good experience and a great one.
What are your interests outside of the office (hobbies, activities)?
I enjoy reading (my favorite author is C.S. Lewis), travel (I love road trips), gardening (vegetables, flowers, shrubs, bushes and, this year a small vineyard), photography (nature), hiking (I try to get to the White Mountains in New Hampshire).
What is your advice for your patients?
DO YOUR HOMEWORK! Home exercise program that is. I tell the patients that physical therapy is a team sport and they are an integral part of the team. To win this game and get back to optimum function, they need to participate.
---