You are here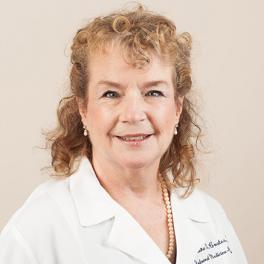 Deirdre Mae Micker WHNP
Specialties: Obstetrics & Gynecology
Board Certified: Women's Health Nurse Practitioner
Languages: English
---
General Info
Prior Experience: Women's Medical Care of Hudson Valley, P.C., Newburgh, NY
Undergraduate: Marymount Manhattan College, Manhattan, NY
Graduate: MSN/FNP Program - Pace University Leinhard School of Nursing; OB/GYN Nurse Practitioner Program, Planned Parenthood Federation of America - University of Pennsylvania School of Nursing for Professional Development
Clinical Interests:
Lactation support, PMDD, Perimenopause
Year Joined: 2011
---
About Me
What made you want to become a health care provider or what is your earliest memory of wanting to be one?
I decided to become a nurse when I was five and hospitalized for pneumonia. This was at a time when parents had visiting hours for one hour a day.
What do you love most about your specialty? / Why did you choose your specialty?
Women's Health is such a global specialty. It is my goal to address all aspects of care that affect a woman's life. Supporting a family during pregnancy and lactation is probably the most fulfilling part of my role as a practitioner.
How do you connect with your patients?
By giving them my undivided attention when they are in the office or on the phone.
What are your interests outside of the office (hobbies, activities)?
Music, theatre, reading, skiing and when able, travel.
What is your advice for your patients?
We can't choose our parents but we can maximize our health by eating well, regular exercise and moderation in alcohol use. We are living longer, lets live better as well.
---