You are here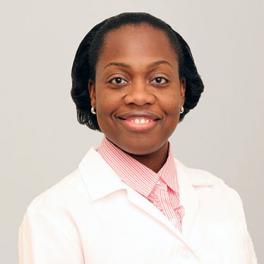 Jehanne Julien-Banica DO
Specialties: Urgent Care
Board Certified: Family Medicine
Languages: Creole, English, French, Spanish
Overall Rating of Provider
---
General Info
Medical School/Degree: DO, Nova Southeastern University, Ft. Lauderdale, FL
Prior Experience: Hudson River Healthcare, Peekskill, NY
Residency: Family Medicine - St. Joseph Medical Hospital/Philadelphia College of Osteopathic Medicine, Reading, PA
Undergraduate: Molecular and Microbiology, University of Central Florida, Orlando, FL
Clinical Interests:
Teaching
Year Joined: 2015
---
About Me
What made you want to become a health care provider or what is your earliest memory of wanting to be one?
I've wanted to become a doctor ever since I was 6 years old. I used to spend time with my cousin whom worked at the general hospital in Haiti.
What do you love most about your specialty? / Why did you choose your specialty?
I love family practice because of the rapport developed with patients.
How do you connect with your patients?
Listening is the key.
What are your interests outside of the office (hobbies, activities)?
Reading, Dancing, Outdoor activities
What is your advice for your patients?
Your health is your wealth.
---