You are here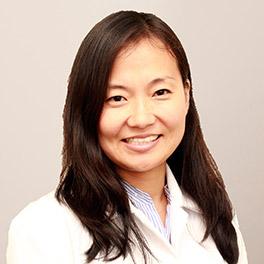 Katherine Kim MD
Specialties: Gastroenterology
Board Certified: Internal Medicine, Gastroenterology
Languages: Korean
Overall Rating of Provider
---
General Info
Medical School/Degree: Ewha Womans University School of Medicine
Hospital Affiliations: Montefiore St. Luke's Cornwall, Garnet Health Medical Center (ORMC), St. Anthony Community Hospital
Residency: Internal, New Jersey Medical School, Newark, NJ
Fellowship: Gastroenterology, Rutgers, New Jersey Medical School, Newark, NJ and Hepatology, New Jersey Medical School, Newark, NJ
Undergraduate: Ewha Womans University
Clinical Interests:
General Gastroenterology
Year Joined: 2015
---
About Me
What made you want to become a health care provider or what is your earliest memory of wanting to be one?
I've known since I was five years old that I wanted to be a doctor. My little sister was born and I had the idea that I, as her older sister, should care for her. As I grew older, I saw other people in need and wanted to find ways to help them. As a result, I decided to be a physician so I would know how to help people going through difficult medical issues. There's an inherent personal connection between patients and physicians. I feel satisfied after a long day when I know I've helped steer people's lives in the right direction.
What do you love most about your specialty? / Why did you choose your specialty?
I became interested in gastroenterology, because it's non-invasive but still gives care to people who need urgent help.
How do you connect with your patients?
I try to place myself in my patient's shoes. By trying to understand their wants and expectations, I can help myself meet their needs and exceed expectations by offering an additional level of care I would expect from a physician.
What are your interests outside of the office (hobbies, activities)?
I like traveling to see new cultures (food, art, architecture, etc.), visiting museums (both while traveling and at home), running, yoga, and last, but not least, shopping.
What is your advice for your patients?
I advise my patients to live a healthy lifestyle. This includes eating healthy, nutritious foods and engaging in exercise.
---