You are here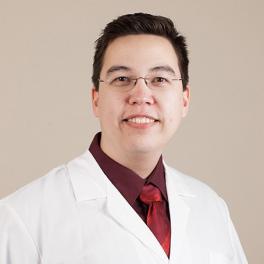 ---
General Info
Medical School/Degree: New York College of Osteopathic Medicine
Hospital Affiliations: Catskill Regional Medical Center,Orange Regional Medical Center
Residency: Internal Medicine, North Shore Long Island Jewish Medical Center, Forest Hills, NY
Internship: Internal Medicine, North Shore Long Island Jewish Medical Center, Forest Hills, NY
Undergraduate: Queens College
Clinical Interests:
Internal Medicine, Hospitalist Medicine
Year Joined: 2011
---
About Me
What made you want to become a health care provider or what is your earliest memory of wanting to be one?
I've always wanted to do something good and positive with my life. Honestly, ever since I could remember, I wanted to be a doctor. I think the medical field is fascinating and always moving forward. With each day, there are new advancements in medicine and technology. Being able to apply that in everyday life and help people makes me feel good!
What do you love most about your specialty? / Why did you choose your specialty?
Being a Hospitalist is perfect for me. I love the fact that this field of medicine is a team effort. I love working with people from different fields and departments. We all have to work together for the same purpose of healing patients. Working with patients and their families directly brings me joy because I can see how I positively impact their care right in front of my eyes.
How do you connect with your patients?
I'm very friendly and easily approachable. I am very honest with my patients and it puts them at ease. I think they can see that I'm really sincere about helping them, and they appreciate that. Then it's simply us working together to get them better!
What are your interests outside of the office (hobbies, activities)?
I love watching movies, playing tennis, snowboarding, listening to music, photography, traveling, spending time with friends and family, and eating good food! :)
What is your advice for your patients?
Make healthy choices in life: eat right, try to exercise, see your doctor regularly, and don't be afraid to ask questions about your health, because we are all here to help!
---