You are here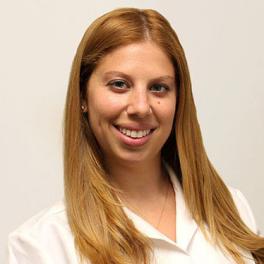 Nicole Garey PA-C
Specialties: Orthopedic Surgery
Board Certified: Physician Assistant
Languages: English
---
General Info
Hospital Affiliations: Orange Regional Medical Center, St. Anthony Community Hospital, Catskill Regional Medical Center
Prior Experience: Montclair Surgical Associates, Montclair, NJ
Undergraduate: University of Maryland School of Public Health, College Park, MD
Graduate: Pace University/Lenox Hill Hospital Physician Assistant Program, New York, NY
Clinical Interests:
Orthopedic Surgery
Year Joined: 2014
---
About Me
What made you want to become a health care provider or what is your earliest memory of wanting to be one?
I have known that I wanted to be in medicine since I was a child. It wasn't until I was in college that I figured out my desire to become a physician assistant. My passion stems from my love for medicine, coupled with various diseases that I saw daily in the people I knew and loved.
What do you love most about your specialty? / Why did you choose your specialty?
I have always loved orthopedics. I was a kinesiology major at UMD, I interned as physical therapy aide, and I have always been drawn to the orthopedic pathologies as an EMT and PA student.
How do you connect with your patients?
I am able to build a great rapport with my patients by building trust, making them feel confident in me and the level of healthcare I provide, provide complete patient education, and explain things in terms they understand.
What are your interests outside of the office (hobbies, activities)?
I love to snowboard, hike with my dog, and I am currently trying to learn guitar. I also like to do art, but haven't been able to in years due to schooling.
What is your advice for your patients?
Prevention is key!
---