You are here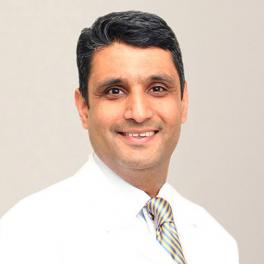 Parantap Gupta MD
Specialties: Gastroenterology
Board Certified: Internal Medicine, Gastroenterology
Languages: English
---
General Info
Medical School/Degree: University of Bombay/Topiwala National Medical College
Hospital Affiliations: Orange Regional Medical Center, St. Anthony Community Hospital, Catskill Regional Medical Center
Residency: Internal Medicine, University of Texas Medical Branch at Galveston, Galveston, TX
Internship: Internal Medicine, University of Texas Medical Branch at Galveston, Galveston, TX
Fellowship: Gastroenterology, State University of New York at Stony Brook, Stony Brook, NY
Clinical Interests:
Advanced Endoscopy, EUS, ERCP
Year Joined: 2013
---
About Me
What made you want to become a health care provider or what is your earliest memory of wanting to be one?
A desire to help people to the best of my abilities and expertise. As a young child, I remember watching my parents who are both doctors.
What do you love most about your specialty? / Why did you choose your specialty?
I enjoy performing complex endoscopic procedures, however, my primary goal is to provide the best care possible for all patients with all diseases.
How do you connect with your patients?
I sit down with them and try to explain the disease, treatment and procedures in simple terms and with the help of videos and drawings.
What are your interests outside of the office (hobbies, activities)?
Spending time with my family, running and golf.
What is your advice for your patients?
You have to be an equal partner in helping me take care of you.
---