You are here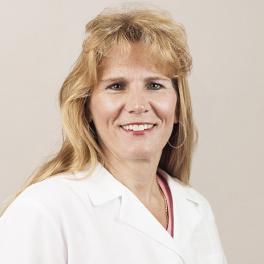 Patricia A. Lynch DO, FAAP
Specialties: Pediatrics, Primary Care
Board Certified: Pediatrics
Languages: English
Overall Rating of Provider
---
General Info
Medical School/Degree: DO, New York College of Osteopathic Medicine, Old Westbury, NY
Hospital Affiliations: Garnet Health Medical Center (ORMC)
Prior Experience: Hudson Valley Pediatrics, Middletown, NY
Residency: Pediatrics, Long Island Jewish Medical Center/Schneider Children's Hospital, New Hyde Park, NY
Undergraduate: State University of New York at Albany
Clinical Interests:
I enjoy all ages of development, but would have to say I love adolescents most. They face challenges and pressures that I help them deal with. I treat emotional disorders and menstrual irregularities.
Year Joined: 2012
---
About Me
What made you want to become a health care provider or what is your earliest memory of wanting to be one?
I can remember wanting to help people and work with the human body as young as 5 years old. I was always so fascinated with science. I saw things so differently from my siblings.
What do you love most about your specialty? / Why did you choose your specialty?
I chose pediatrics because it was the only place everyone was always happy. Children can get very sick, recover and then thank you. They are funny and amazing! I laugh most days.
How do you connect with your patients?
I have five children and work full time. I am able to relate to my patients on many levels. It is a rewarding and demanding job. I love adolescents and try to be a good listener.
What are your interests outside of the office (hobbies, activities)?
I love running. I have run the NYC marathon twice, a half marathon and multiple 5k and 10k races. My whole family runs, bikes, swims, plays softball, baseball and tennis. I am very involved in my school and church. If I am not working, I am with my husband and kids.
What is your advice for your patients?
Relax. Enjoy your kids, they grow way too fast. Listen to your instincts. Call when you are worried.
---