You are here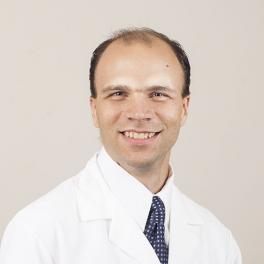 Paul L. Eugenio MD
Specialties: Electrophysiology, Cardiology
Board Certified: Internal Medicine, Cardiovascular Disease, Nuclear Cardiology, Clinical Cardiac Electrophysiology
Languages: English
Overall Rating of Provider
---
General Info
Medical School/Degree: Albert Einstein College Of Medicine
Hospital Affiliations: Garnet Health Medical Center, Montefiore Nyack Hospital, Good Samaritan Hospital, Montefiore Medical Center, Montefiore St. Luke's Cornwall, St. Anthony Community Hospital
Prior Experience: South Shore Heart Association, Rockville Ctr, NY
Residency: Internal Medicine, New York Presbyterian Hospital - Weill Cornell Medical Center, New York, NY
Internship: Internal Medicine, New York Presbyterian Hospital - Weill Cornell Medical Center, New York, NY
Fellowship: Cardiology, Montefiore Medical Center, Bronx, NY
Undergraduate: Boston University
Clinical Interests:
Cardiac Arrhythmia Disorders, Atrial Fibrillation, Atrial Flutter, Supraventricular Tachycardia, Ventricular Tachycardia, Premature Ventricular Contractions, Implantable Cardiac Rhythm Devices: implantation and comprehensive management. Pacemakers, Implantable Defibrillators, Cardiac Resynchronization Therapy, Implantable Loop Recorders
Year Joined: 2009
---
About Me
What made you want to become a health care provider or what is your earliest memory of wanting to be one?
During my first year of high school, I realized that I enjoyed studying science. In planning a career, I wanted to fuse my interest in science with an altruistic profession. Medicine was the logical choice.
What do you love most about your specialty? / Why did you choose your specialty?
My specialty is cardiac electrophysiology. I enjoy practicing in this field as it is highly analytical. The diseases addressed by this field are often very well described from a mechanistic perspective. In addition, recent advances have given rise to multiple interventions for patients suffering from, or at risk of, cardiac arrhythmia disorders. I choose this specialty due to the potential large impact that an electrophysiologist may have on saving, or improving, a patient's life.
How do you connect with your patients?
I 'connect' with patients by maintaining a 'down to earth' interaction. I try to describe the nature of their symptom or disease with clear, recognizable terminology. I take special effort to discuss all treatment options and, in every case, I attempt to involve the patient in medical decision making.
What are your interests outside of the office (hobbies, activities)?
Spending time with my family. Running.
What is your advice for your patients?
A common 'quote' of mine is: let's look at the forest, not so much the individual trees.... It's often important to put a disease in perspective. Patients are often troubled when diagnosed with a cardiac arrhythmia. They're concerned that the condition may be lethal or not allow them to continue enjoyable activities. Often, this is not the case. Understanding that nature of an arrhythmia disorder and explaining all treatment options in a logical manner is the essence of my practice.
---