You are here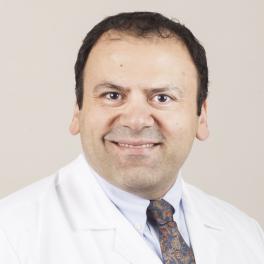 Overall Rating of Provider
---
General Info
Medical School/Degree: MD, Ross University School of Medicine, Dominica
Hospital Affiliations: Garnet Health Medical Center (ORMC), St. Anthony Community Hospital
Residency: Family Practice, University Of Florida Health and Science Center, Jacksonville, FL; Family Practice, Satilla Regional Medical Center, Medical College of Georgia, Waycross, GA
Undergraduate: Bachelor of Science, Saint Thomas Aquinas College, New York, NY
Year Joined: 2008
---
About Me
What made you want to become a health care provider or what is your earliest memory of wanting to be one?
My strong desire to help those in need helped nurture my desire to become a doctor. In high school I knew I wanted to be involved in healthcare. Growing up in a lower income family without health insurance, I know all too well the value of good health care.
What do you love most about your specialty? / Why did you choose your specialty?
I love the diversity of family medicine. I thoroughly enjoy being able to provide care to anyone who walks through the door. I enjoy the challenge that this diversity brings and how it allows me to use my problem solving skills.
How do you connect with your patients?
I feel that I can relate to all types of people which helps give me an advantage with bedside manner. I always strive to be humble and try to think how I would feel if I was the patient. I try to explain things in a way each patient can understand and go through a plan of care that is geared or customized to work for each patient. I thoroughly enjoy getting to know my patients well so they are comfortable to be open about their healthcare needs.
What are your interests outside of the office (hobbies, activities)?
My favorite hobbies I enjoy when I am relaxing include: playing sports (basketball and golf being my favorites), paintballing, watching movies, video games, and playing chess.
What is your advice for your patients?
Life is about balance. We have to balance work and relaxation, diet and excercise and lower our risks of disease to give us the best chance for a long, happy and most of all, healthy life.
---