You are here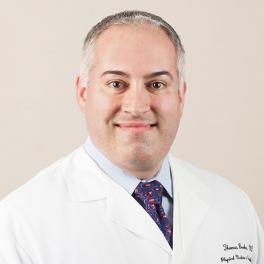 Overall Rating of Provider
---
General Info
Medical School/Degree: MD, New York University School of Medicine, New York, NY
Hospital Affiliations: Garnet Health Medical Center (ORMC) and St. Anthony Community Hospital
Residency: Physical Medicine & Rehabilitation, Tufts-New England Medical Center, Boston, MA
Internship: General Surgery, Brown University, Providence, RI
Fellowship: Pain Medicine, Emory University Hospital, Atlanta, GA
Undergraduate: New York University
Clinical Interests:
Back and neck pain. Spinal cord stimulation for chronic pain.
Year Joined: 2008
---
About Me
What made you want to become a health care provider or what is your earliest memory of wanting to be one?
I started reading about the body around age six.
What do you love most about your specialty? / Why did you choose your specialty?
Pain can be a multifaceted problem and presents a very unique challenge.
How do you connect with your patients?
I try to understand what is causing their pain and develop reasonable goals.
What is your advice for your patients?
Exercise and stay as active as possible - inactivity makes pain worse.
---