You are here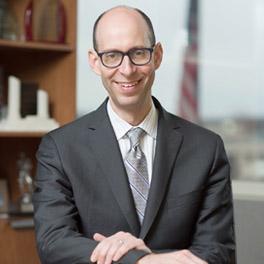 Jonathan Nasser MD
Position: Chief Clinical Transformation Officer, Medical Director
Jonathan Nasser, MD is Crystal Run Healthcare's Chief Clinical Transformation Officer, Medical Director and physician leader for Crystal Run Healthcare's Pediatrics division. Dr. Nasser is board certified in Pediatrics and Internal Medicine. Dr. Nasser earned his Medical Degree from the University of Virginia in Charlottesville, VA, and completed his residency at the University of Rochester Medical Center in Rochester, NY.
In 2002, Dr. Nasser joined Crystal Run Healthcare. As Chief Clinical Transformation Officer, Dr. Nasser is responsible for instituting programs that advance Crystal Run's transition to value based care. Dr. Nasser has presented on this work in numerous forums, including national meetings with the American Medical Group Association (AMGA) and Group Practice Improvement Network (GPIN).
Dr. Nasser is a Fellow of the American Academy of Pediatrics and a member of the American College of Physicians, as well as the American College of Physician Executives. In 2012, under Dr. Nasser's leadership, Crystal Run Healthcare established the Walk with a Doc program, a community walking initiative that has since spread to Orange, Sullivan, and Dutchess Counties.