You are here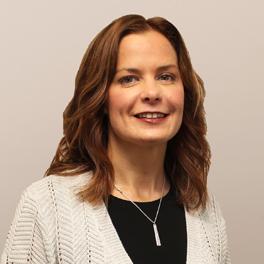 ---
General Info
Undergraduate: College of Saint Rose, Albany, NY
Graduate: Arizona State University
Year Joined: 2018
---
About Me
What made you want to become a health care provider or what is your earliest memory of wanting to be one?
Adolescence was a difficult and challenging time for me and my family. With the help of a social worker, we all survived and our relationship as a family was strengthened.
What do you love most about your specialty? / Why did you choose your specialty?
I love the unique story and challenge each individual patient faces, and being able to provide a safe space for my patients to voice themselves. I chose mental health because at a young age it felt like a natural fit to volunteer and work with adolescents and adults in need of emotional support.
How do you connect with your patients?
I provide a safe, non-judgmental, accepting environment and the patients are encourages to explore their thoughts, moods, transitions, or life problems including chronic pain/illness. The rapport forms from there!
What are your interests outside of the office (hobbies, activities)?
I enjoy almost anything outdoors; when weather allows for taking my dogs for a walk, or I am able to go hiking, kayaking, or gardening, I have a smile on my face. I enjoy yoga as well as time with family and a few quality life-long friends.
What is your advice for your patients?
No matter what, we have the ability to be in control of our breath. Breathing is a coping skill we can bring anywhere.
---