You are here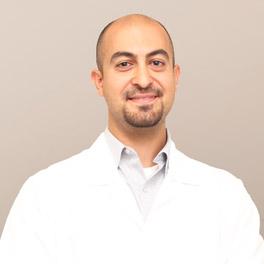 Arash Ravanmehr MD
Specialties: Urgent Care
Languages: English, Farsi
---
General Info
Medical School/Degree: M.D. - Ross University School of Medicine, Portsmouth, Dominica, West Indies
Prior Experience: Neurology TA - Ross University, Dominica, West Indies
Residency: Family Medicine - Saint Joseph's Medical Center, Yonkers, NY
Undergraduate: B.S. Biology - University of British Columbia, Vancouver, Canada
Clinical Interests:
Working with Pediatrics & Adults; Performing minor & urgent procedures; Preventive Care.
Year Joined: 2016
---
About Me
What made you want to become a health care provider or what is your earliest memory of wanting to be one?
During my undergraduate when I was volunteering at our community hospital in the Emergency Room, I experienced Physicians at full capacity, reassuring patients for their minor illnesses, and equally treating medical emergencies. That was a critical moment in my life, when I aspired a future in medicine.
What do you love most about your specialty? / Why did you choose your specialty?
I love that as a Family Physician I can treat and care for all ages and genders. In my specialty, due to exposure to all ages and genders, I have a chance to encounter many different pathologies, and to perform numerous in-office procedures. Having said all that, what most inspired me to become a Physician is plainly for one reason only and that is to help other human beings.
How do you connect with your patients?
I believe the key to a successful treatment for a patient is establishing "trust". Throughout the years of practice and many patient encounters, I learned that nothing brings me closer to my patients than just "listening". A true listener to issue and concerns will create the trust needed for providing appropriate care for the patient.
What are your interests outside of the office (hobbies, activities)?
I love working out and CrossFit. I also love to hike with my Husky. Playing guitar and painting on canvas are other interests of mine which I perform during my free time.
What is your advice for your patients?
A key to a happy life is a happy mind and body. Train your body and mind equally with balanced diet and exercise, and make that an everyday ritual.
---