You are here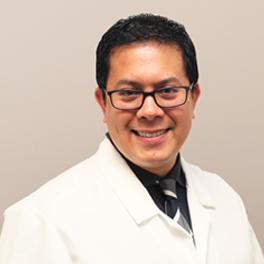 ---
General Info
Medical School/Degree: MD - Cebu Doctors' University, Mandaue City Cebu, Philippines
Hospital Affiliations: Nyack Hospital
Residency: Internal Medicine - NYMC/Westchester Medical Center, Valhalla, NY
Internship: Internal Medicine - NYMC/Westchester Medical Center, Valhalla, NY
Fellowship: Infectious Disease - NYMC/Westchester Medical Center, Valhalla, NY
Undergraduate: Bachelors of Science-Medical Technology, Cebu Doctors' University
Clinical Interests:
HIV, Travel and Tropical Infectious Diseases
Year Joined: 2018
---
About Me
What made you want to become a health care provider or what is your earliest memory of wanting to be one?
My father was an internist. In the Philippines, whenever my father did house rounds during the weekend, I would accompany and assist him on his home visits. This provided me a first hand experience of seeing a patient and physician relationship. I was amazed how my father was able to communicate with his patient's, explaining in simple terms (and even drawings) what was affecting his patients. I saw how fulfilling it was for him to care for his patients, and it provided the inspiration for me to be a physician.
What do you love most about your specialty? / Why did you choose your specialty?
Infectious Diseases are an intellectually challenging and stimulating field. Often times we see the most complicated infections in the hospital and become intimately involved in the management of these patients. It is a personal joy and fulfillment to see a patient so critically ill, because of your intervention, be able to go home and to their families. In the outpatient (HIV patients), I enjoy the intellect challenges of managing complicated HIV patients.
How do you connect with your patients?
Establishing rapport and communication with my patients is very important for me. I spend a lot of time on the front end when it's my first encounter with the patient by listening and addressing their concerns. This in turn, in subsequent encounters, makes addressing their concerns and management, much more efficient as they are more comfortable and at ease with me.
What are your interests outside of the office (hobbies, activities)?
Living in the Hudson Valley provides a nice array of outdoor activities, as well as being a short distance from the hustle and bustle of New York City. I enjoy watching musicals, hiking/biking and I also have a passion for photography. I regularly enter local amateur photography contests.
What is your advice for your patients?
I encourage my patients to ask questions. The more they understand their diagnosis and the rationale of their management, the better their compliance and outcomes.
---