You are here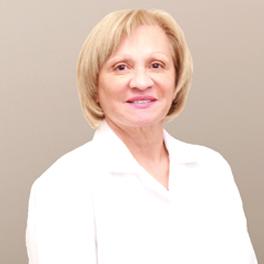 ---
General Info
Medical School/Degree: Clinical Psychology - California Coast University, Santa Ana, CA
Hospital Affiliations: Orange Regional Medical Center
Prior Experience: Hudson Valley Community Services - Newburgh, NY; Orange County Department of Mental Health - Goshen, NY
Undergraduate: Sociology - Mt. Saint Mary College, Newburgh, NY
Graduate: Social Work - Adelphi University, Garden City, NY
Clinical Interests:
My current clinical interests consist of : Addictions and effective treatment interventions, the impact of religious beliefs on suicide prevention, and body/mind/spirit connection in treating depression, anxiety and/or substance abuse.
Year Joined: 2016
---
About Me
What made you want to become a health care provider or what is your earliest memory of wanting to be one?
Since early childhood my mother would take me to visit the elderly and the ill in our community. I was fascinated how our visits were always welcomed and the positive impact of visits on the people. It was then, I realized I wanted to become a part of the mental health care profession.
What do you love most about your specialty? / Why did you choose your specialty?
Practicing as a Mental Health professional, I am able to utilize the mind, body, spirit and environment connections to help individuals optimize their potential in life.
How do you connect with your patients?
I connect with my patients by being mindful, emphatic, open-minded and non-judgmental.
What are your interests outside of the office (hobbies, activities)?
My interests outside my office consist of spending quality time with my family and friends through an array of activities.
What is your advice for your patients?
Good health requires daily nurturing of the mind, body and spirit through positive actions.
---