You are here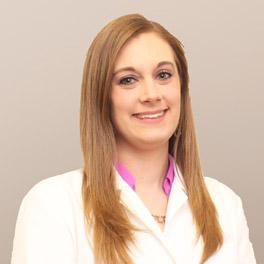 Chelsae Polizzano AuD, CCC-A, FAAA
Specialties: Audiology
Languages: English
---
General Info
Medical School/Degree: Northeastern University
Prior Experience: Vernick & Gopal, LLC Ears, Nose & Throat Specialists, Chestnut Hills, MA
Undergraduate: Hofstra University
Clinical Interests:
Aural Rehabilitation, Hearing Aids
Year Joined: 2015
---
About Me
What made you want to become a health care provider or what is your earliest memory of wanting to be one?
I like being able to connect with and help patients. I was fortunate enough to learn more about audiology in my first year as an undergraduate and found (and continue to find) the field fascinating.
What do you love most about your specialty? / Why did you choose your specialty?
It's a great feeling when someone is fit with a hearing aid and realizes what they have been missing, notices a significant benefit, and experiences improvement in quality of life.
How do you connect with your patients?
I always try to maintain a good combination of friendliness, empathy, and provide the information they need in a way that they can understand it.
What are your interests outside of the office (hobbies, activities)?
I enjoy spending time with family and friends, spending time outside, reading, and rooting for the New York Yankees and Giants.
What is your advice for your patients?
Keep an open mind and an active role in your healthcare. Ask questions so you understand and are comfortable with the recommendations or process you're going through.
---