You are here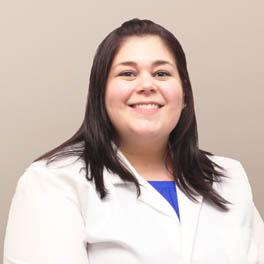 ---
General Info
Medical School/Degree: Doctor of Medicine - Medical University of Lodz, English Faculty, Lodz, Poland
Hospital Affiliations: Orange Regional Medical Center
Residency: Obstetrics and Gynecology - Newark Beth Israel-Barnabas Health at Jersey City Medical Center, Jersey City, NJ
Internship: Obstetrics and Gynecology - Newark Beth Israel-Barnabas Health at Jersey City Medical Center, Jersey City, NJ
Undergraduate: Bachelor of Arts, Neuroscience & Behavior - Mount Holyoke College, South Hadley, MA
Clinical Interests:
High-Risk OB; Minimally Invasive GYN Surgery; Contraception
Year Joined: 2017
---
About Me
What made you want to become a health care provider or what is your earliest memory of wanting to be one?
At the early age of nine, I remember learning the different bones which make up the body. This ignited my passion for medicine which evolved throughout the various stages of my life. I truly found my passion for women's healthcare during my medical education overseas where I saw the disparities that exist in today's world. I came back to the US knowing that I wanted to ensure women received the healthcare they deserved.
What do you love most about your specialty? / Why did you choose your specialty?
OBGYN is a unique field in that you can care for the same patient from puberty all the way through menopause and practice medicine and surgery simultaneously.
How do you connect with your patients?
I try to connect personally with my patients and their families. I think about how I would want to be treated or how I would want my family to be treated and how to convey the information across in an informative, but not degrading, way.
What are your interests outside of the office (hobbies, activities)?
Travel, cooking, participating in my church choir, watching baseball.
What is your advice for your patients?
Just having graduated residency and being at the start of my career, I don't think I have really formulated advice to pass on to my patients just yet.
---