You are here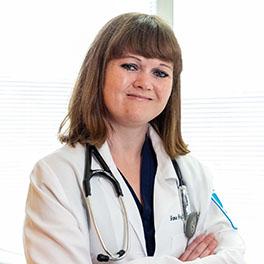 Jaimie Gray O'Banks CBN, FNP-C
Specialties: Bariatric Surgery
Board Certified: Nurse Practitioner
Languages: English
Overall Rating of Provider
---
General Info
Prior Experience: Orange Regional Medical Center, Middletown, NY
Undergraduate: Mount Saint Mary College
Clinical Interests:
Hypertension, Diabetes
Year Joined: 2015
---
About Me
What made you want to become a health care provider or what is your earliest memory of wanting to be one?
I became a Nurse Practitioner because as a Registered Nurse, I saw people in the hospital who could have avoided admission if they had quality Primary Care.
What do you love most about your specialty? / Why did you choose your specialty?
I like the fact that I can practice preventive medicine and that I can really get to know my patients over a longer period of time.
How do you connect with your patients?
I try to find common interests to talk about and try to remember something unique about each person.
What are your interests outside of the office (hobbies, activities)?
I like to travel, ride bikes and spend time with my family.
What is your advice for your patients?
Never say you can't if you don't try. All I can ask is for each patient to do their best.
---