You are here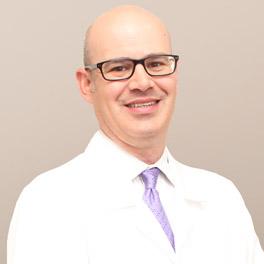 Jason K. Abfier MD, MS
Specialties: Gastroenterology
Board Certified: Gastroenterology
Languages: English
Overall Rating of Provider
---
General Info
Medical School/Degree: MD - Georgetown University School of Medicine, Washington, DC
Hospital Affiliations: Good Samaritan Hospital Medical Center, Montefiore Nyack Hospital
Prior Experience: Gastroenterology Associates of North Jersey, PA
Residency: Internal Medicine - The New York-Presbyterian Hospital/Cornell Medical Center, New York, NY
Fellowship: Gastroenterology - Memorial Sloan-Kettering Cancer Center, New York, NY
Undergraduate: Bachelor of Arts, Biology - Cornell University College of Arts and Sciences, Ithaca, NY
Graduate: Master of Science - Georgetown University Graduate School of Arts and Sciences, Washington, DC
Clinical Interests:
Colon Cancer screening and prevention, gastroesophageal reflux disease, Barrett's esophagus, peptic ulcer disease, Celiac disease, inflammatory bowel disease, diverticular disease, biliary tract disease, interventional and therapeutic endoscopy.
Year Joined: 2016
---
About Me
What made you want to become a health care provider or what is your earliest memory of wanting to be one?
I remember the feeling of helplessness my mom had when my grandfather had a stroke, from which he later died. I was the oldest of the grandchildren and the closest to him at the time of his death. I realized that I never wanted to feel that sense of helplessness and it was at that moment that I knew I wanted to become a doctor.
What do you love most about your specialty? / Why did you choose your specialty?
I love the combination of the cerebral aspects of GI, the physiology of the gut and the ability to directly impact disease through endoscopic intervention. These factors are what drew me to gastroenterology but also what I continue to love about gastroenterology as a specialty.
How do you connect with your patients?
I feel the best way to connect with patients is through empathy and listening. Patients need their physician to understand how they are feeling. Personalizing their illness is critical. Treating them as a human being and not a disease is an important factor in establishing trust and an honest physician-patient relationship.
What are your interests outside of the office (hobbies, activities)?
My favorite thing to do is spend time with my family. Whether we are skiing in Colorado, going to the beach and swimming in the ocean, hiking at Pyramid Mountain near our house, biking in the neighborhood or having a quiet night at home playing board games, I am at my happiest when my wife and I are getting to spend quality time with our 2 amazing boys. In addition to family time, I enjoy playing basketball and softball, swimming, reading, watching classic 80s movies and spending time with friends.
What is your advice for your patients?
I often advise patients to try to control what they are able to control. For example, genetics, gender and age are things that cannot be controlled. However, diet, exercise, maintaining a healthy weight, not smoking, drinking alcohol in moderation, staying current with preventative services and cancer screenings are things that can be controlled, and thus are important to one's overall health and longevity.
---