You are here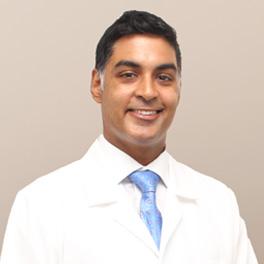 ---
General Info
Medical School/Degree: MD, University of Medicine and Health Sciences, St. Kitts and Nevis
Residency: General Psychiatry, University of Illinois College of Medicine Peoria, Peoria, IL
Undergraduate: BA, Political Science, Ramapo College, Mahwah, NJ
Clinical Interests:
Mood disorders, anxiety disorders, psychotherapies, new and novel treatments
Year Joined: 2018
---
About Me
What made you want to become a health care provider or what is your earliest memory of wanting to be one?
My journey into medicine began with curiosity as a young child enquiring about how the body works and what is behind individuals becoming sick after seeing someone in my family dealing with illness. Along with this curiosity, an internship in college helped to solidify my passion for medicine and make the decision to enter the medical field. I had the privilege of interning with a NJ state senator for an extended period of time. That experience helped show me the necessity for skilled physicians in our community to help serve the population and to make lasting appropriate changes.
What do you love most about your specialty? / Why did you choose your specialty?
I like that I can help to improve an individual's quality of life. For some people that I see, this may mean that I play a role in helping a person at the brink of disaster to find personal success and possibly happiness. That is a special role and something I regard highly. Psychiatry is also an exciting field that continues to progress with the emergence of new treatments and a better understanding of illnesses.
How do you connect with your patients?
I look at the patient as an individual rather than a diagnosis. It helps to be appropriately empathetic and to "meet the individual where they are at" rather than employ a one size fits all formula.
What are your interests outside of the office (hobbies, activities)?
Food, gardening, music, outdoor activities, and cars
What is your advice for your patients?
Illness is not easy to deal with but you are not in this alone. Let's try our best to be patient and hopeful as we figure out how to best help you.
---