You are here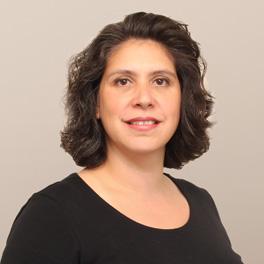 ---
General Info
Prior Experience: Orthopedics and Sports Medicine, PC
Undergraduate: AS, Dutchess Community College, Poughkeepsie, NY; AAS, Physical Therapist Assistant, Genessee Community College, Poughkeepsie, NY;BS, Health Science, Mercy College, Dobbs Ferry, NY
Graduate: Doctorate of Physical Therapy, Mercy College, Dobbs Ferry, NY
Clinical Interests:
McKenzie technique, craniosacral therapy, massage therapy
Year Joined: 2018
---
About Me
What made you want to become a health care provider or what is your earliest memory of wanting to be one?
I decided to become a physical therapist after my mother was in a motor vehicle accident in which her car flipped over three times and hit a tree. She dislocated both her hips, fractured her pelvis in three places, damaged her knees when they hit the dashboard and suffered nerve damage from her neck into bilateral upper extremities. It took my mother a year to learn how to walk and I used to attend a few sessions of physical therapy (PT) with her. As a child, I though t she got to play with the coolest toys when she was there and I wanted to have fun while I worked also.
What do you love most about your specialty? / Why did you choose your specialty?
I love the challenge of many different types of injuries and variety of people I can treat. I chose outpatient because I enjoyed these rotations the most while in school and as a teenager I used to volunteer in my cousin's outpatient PT office almost any chance I had.
How do you connect with your patients?
I am very personable and enjoy having conversations with my patients. I listen to their problems and am empathetic to their situation. I am informative and helpful in working towards the goals the patient would like to achieve.
What are your interests outside of the office (hobbies, activities)?
I am busy with four children and their afterschool schedules of baseball, softball, dance, karate and religion. I also enjoy running, volleyball, karate, working out (when I have time), reading, crocheting, and knitting.
What is your advice for your patients?
I advise patients on the importance of their home exercise program on their road to recovery. Also, when they are done with therapy in house, they need to continue and maintain it on their own.
---