You are here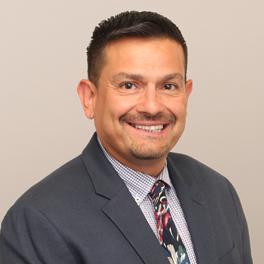 ---
General Info
Prior Experience: Orthopedics and Sports Medicine, PC
Undergraduate: B.A., Psychology, Stonybrook University, Stonybrook, NY; B.S., Physical Therapy, Daemen College, Amherst, NY
Clinical Interests:
Sports recovery, post op care, geriatric care, preventative care, total wellness
Year Joined: 2018
---
About Me
What made you want to become a health care provider or what is your earliest memory of wanting to be one?
From the time I was in elementary school, the human body has always interested me. I began my undergraduate degree in a pre-med program, but early on I accompanied my father to a therapy session after he had injured his back. I was instantly enamored with the atmosphere of the Physical Therapy (PT) world. I began to volunteer at the facility, and soon after transferred schools and began my PT education.
What do you love most about your specialty? / Why did you choose your specialty?
I chose PT to be able to educate people on the importance of wellness to maintain a fulfilling life free of pain. I enjoy my daily encounters with patients and learning what makes them tick, to be able to gear my session to best fulfill their goals to get back to their active lives. In outpatient orthopedics I can often see results at the end of each session. Those positive gains motivate me and the patient to continue striving for the best outcome at time of discharge. In the 27 years I've been practicing, I have found my drive never diminished. I see a spectrum of results in the patients.
How do you connect with your patients?
I immerse myself in their individual circumstance and apply my knowledge and experience. I am able to communicate in a way that resonates. I have found that empowering each patient has always yielded insurmountable results.
What are your interests outside of the office (hobbies, activities)?
I enjoy outdoor activities such as biking, hiking, and kayaking. I find being surrounded in nature is the most effective way to ground and distress during my free time. I also have a longstanding passion for chess because of its sharpening of strategic and logical thinking, which complements the methodical yet intuitive nature in which I operate.
What is your advice for your patients?
I firmly believe in the importance and impact of nutrition in every aspect regarding the human body. I believe nutrition and recovery are complimentary especially in post-operative patients. Nutrition and exercise are key to a speedy recovery.
---