You are here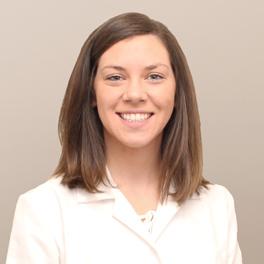 Megan M. Hoffman MS, PA-C
Specialties: Orthopedic Surgery
Board Certified: Physician Assistant
Languages: English
---
General Info
Hospital Affiliations: St. Luke's Cornwall
Prior Experience: Orthopedics and Sports Medicine, PC
Undergraduate: BS, Physical Education, College of Charleston, Charleston, SC
Graduate: MS, Physician Assistant Studies, Medical University of South Carolina, Charleston, SC
Clinical Interests:
Hand/upper extremity
Year Joined: 2018
---
About Me
What made you want to become a health care provider or what is your earliest memory of wanting to be one?
Being an athlete growing up and having shin splints taught me the rehab course and what it is like to be an injured athlete.
What do you love most about your specialty? / Why did you choose your specialty?
I find helping athletes the most exciting. Seeing them rehab and get better and be able to enjoy their sport again.
How do you connect with your patients?
Sitting down and talking with patients about what it bothering them and taking time to get to know their injury.
What are your interests outside of the office (hobbies, activities)?
Running, hiking, playing with my two dogs, traveling with my husband
What is your advice for your patients?
Natural anti-inflammatories, listening to their bodies
---