You are here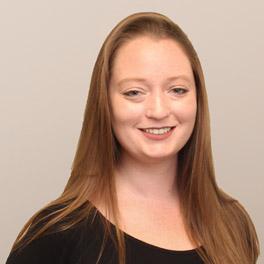 ---
General Info
Prior Experience: Orthopedics and Sports Medicine, PC
Undergraduate: BA, SUNY Cortland, Cortland, NY and SUNY New Paltz, New Paltz, NY
Graduate: MS, The Sage Colleges - School of Health Sciences, Troy, NY
Clinical Interests:
I have a special interest in the stiff hand and developing effective programs for treatment.
Year Joined: 2018
---
About Me
What made you want to become a health care provider or what is your earliest memory of wanting to be one?
I chose to become an occupational therapist because the field is patient centered and helps our patients to be as independent and functional as possible in the activities that are most important to them.
What do you love most about your specialty? / Why did you choose your specialty?
I chose to specialize in hand therapy because as humans we use our hands to manipulate and understand our environment. I think helping people to regain the use of this extremity after surgery or pathology is incredibly rewarding.
How do you connect with your patients?
I always use a patient centered approach. It is important to me that my treatment plan is aligned with what is important to the patient.
What are your interests outside of the office (hobbies, activities)?
I travel the world!
What is your advice for your patients?
To be patient and consistent with the therapeutic plan.
---