You are here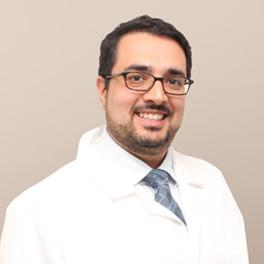 ---
General Info
Medical School/Degree: DO, New York College of Osteopathic Medicine, Old Westbury, NY
Residency: Orthopaedic Surgery, Northwell Health - Plainview Hospital, Plainview, NY
Fellowship: Adult Reconstruction and Joint Replacement, Northwell Health - Lenox Hill Hospital, New York, NY
Undergraduate: BA, Chemistry, New York University, New York, NY
Graduate: Graduate Coursework, Medical Sciences, Drexel University, Philadelphia, PA
Clinical Interests:
Primary Hip and Knee Arthroplasty, Revision Hip and Knee Arthroplasty, Direct Anterior Approach for Hip Replacement
Year Joined: 2018
---
About Me
What made you want to become a health care provider or what is your earliest memory of wanting to be one?
Growing up, my mother was a pediatrician. My curious nature and love of science naturally drew me to be interested in her work, but it was not until my teens that I truly grasped how much of a positive impact she had on the lives of so many and I knew that I wanted to do the same.
What do you love most about your specialty? / Why did you choose your specialty?
I believe that it is truly a field of perpetual evolution. Whether it be the materials of the implants that we use, or our improved post-operative protocols, we are making leaps and bounds to make sure our patients are obtaining the very best that we can offer. With a well done joint replacement, we can provide our patients with a new-found mobility and improvement in lifestyle. Being able to have such a positive influence on someone else's well-being is a real honor and privilege.
How do you connect with your patients?
I think each patient is unique. It is important to realize that patients come to us in a time of need and that we must be empathetic and understanding of their needs and expectations. It is important to me to approach patient treatment as a team effort between patient and doctor as we work through treatment goals and expectations that we set as a team.
What are your interests outside of the office (hobbies, activities)?
Photography, travel, judo, skiing, spending time with my wife, our son and puppy.
What is your advice for your patients?
Maintaining an active lifestyle is the best way to help maintain your health.
---