You are here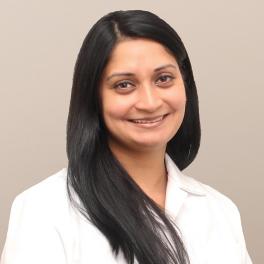 Ratika Gupta MD
Specialties: Allergy & Immunology
Board Certified: Internal Medicine, Allergy & Immunology
Languages: English, Hindi
Connect
---
General Info
Medical School/Degree: M.D. - Jefferson Medical College of Thomas Jefferson University, Philadelphia, PA
Prior Experience: Hospitalist - Northwestern Lake Forest Hospital, Lake Forest, IL
Residency: Internal Medicine - Thomas Jefferson University Hospital, Philadelphia, PA
Fellowship: Allergy/Immunology - Winthrop University Hospital, Mineola, NY
Undergraduate: B.A. Biology - University of Delaware, Newark, DE
Clinical Interests:
Allergic rhinitis, contact dermatitis, atopic dermatitis, angioedema, drug allergy, food allergy.
Year Joined: 2017
---
About Me
What made you want to become a health care provider or what is your earliest memory of wanting to be one?
When my family member was ill, I appreciated the sincerity and respect the physician had for my family. He answered all of my questions and I remember the sense of relief I felt after he explained the medical situation to us. Since then, I have always valued the patient-physician relationship and wanted to incorporate that into my daily life.
What do you love most about your specialty? / Why did you choose your specialty?
Allergy/Immunology is an exciting field with new medications on the horizon to help treat various processes. This field is also unique in that I am able to see patients of all ages and thus develop long-term relationships with families. I also find the pathology of allergic rhinitis and immunodeficiency incredibly interesting.
How do you connect with your patients?
I am always empathetic with my patients as they are in a vulnerable position when at the physician's office. I am a good listener and like to use humor to ease patient anxiety. I also try to understand the situation from the patient perspective and I have found it is easier to relate to patients this way.
What are your interests outside of the office (hobbies, activities)?
I enjoy reading, keeping up to date with allergy/immunology research, going to coffee shops and spending time with family.
What is your advice for your patients?
All patients should remain cognizant of their health, but the internet should not replace medical advice from a physician.
---