You are here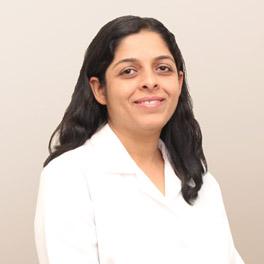 Shruti Sharma MD, FACOG
Specialties: Obstetrics & Gynecology
Board Certified: Obstetrics & Gynecology
Languages: English, Hindi
---
General Info
Medical School/Degree: M.D. - Pt J.N. Medical College and BRAM Hospital, Raipur, India
Hospital Affiliations: Good Samaritan Hospital
Prior Experience: Attending Physician, Faculty Member, Department of Ob-Gyn - Jamaica Hospital Medical Center, Jamaica, NY
Residency: Obstetrics and Gynecology - Jamaica Hospital Medical Center, NY
Internship: Obstetrics and Gynecology - Jamaica Hospital Medical Center, NY
Clinical Interests:
Preventive healthcare, Adolescent healthcare , General Obstetrics, Minimally invasive gynecologic surgeries
Year Joined: 2017
---
About Me
What made you want to become a health care provider or what is your earliest memory of wanting to be one?
A desire to help others with my knowledge and skills motivated me to become a doctor.
What do you love most about your specialty? / Why did you choose your specialty?
Being an OBGYN gives a unique opportunity to be a part of all transitions and phases in a women's life. Guiding my patients and addressing personal health issues ranging from contraception to conception to menopause, and everything in between.
How do you connect with your patients?
Every patient is unique but all have a common goal to improve their heath and life. Looking at the patient's problem from their vantage point and a careful consideration of avenues for their health improvement is my key to patient connection.
What are your interests outside of the office (hobbies, activities)?
Hanging out with my husband and two kids, painting and cooking.
What is your advice for your patients?
An approach to a healthy physical, mental and sexual lifestyle for my patients.
---