You are here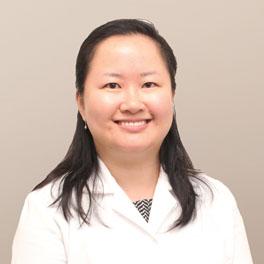 Yaojie (Jen) Wu MD
Specialties: Neurology
Board Certified: Neurology
Languages: English, Spanish
---
General Info
Medical School/Degree: MD - State University of New York - Downstate College of Medicine, Brooklyn, NY
Hospital Affiliations: Nyack Hospital
Residency: Neurology - Mount Sinai Hospital, New York, NY
Internship: Internal Medicine - Montefiore Medical Center, Bronx, NY
Fellowship: Neuromuscular Medicine - Mount Sinai Hospital, New York, NY
Undergraduate: B.A. Neuroscience and Behavior - Barnard College, Columbia University, New York, NY
Clinical Interests:
Neurology and Neuromuscular Medicine
Year Joined: 2017
---
About Me
What made you want to become a health care provider or what is your earliest memory of wanting to be one?
I was a curious kid growing up and I often did little science experiments on the windowsill at school. I enjoyed showing my classmates my discoveries and later realized that I was pretty good at teaching things to other people! It was not until college when I became a Neuroscience and Behavior major that I could see a career in medicine as being a natural extension of my interest in science and desire to help others.
What do you love most about your specialty? / Why did you choose your specialty?
As neurologists in the 21st century, we now have access to technology and medicine that can help many more people than before. Nevertheless, there is still so much potential for additional growth and knowledge that makes our field very exciting.
How do you connect with your patients?
Even though I am a physician, I am a patient as well and I find that I really value doctors who take time to listen to me, hear my concerns and work with me on a solution to my problems. I practice medicine from a holistic point of view, emphasizing wellness and the whole person, rather than the disease.
What are your interests outside of the office (hobbies, activities)?
I love spending time with my husband and my son, who are my main interests outside of the office. We enjoy cooking and baking together and are slowly conquering the culinary world, one cookbook at a time.
What is your advice for your patients?
Feel comfortable sharing your concerns with your doctor. Seek help sooner rather than later.
---