You are here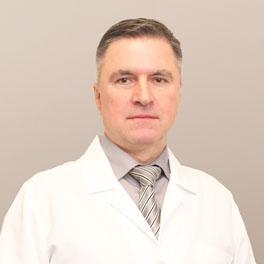 Yuriy Zhurov MD, FACS
Specialties: General Surgery
Board Certified: General Surgery
Languages: English
---
General Info
Medical School/Degree: MD, Kharkov Medical University, Ukraine
Residency: General Surgery, Nassau University Medical Center, East Meadow, NY
Fellowship: Minimally Invasive Surgery/Bariatric, New York Medical College, Valhalla, NY
Clinical Interests:
Advanced Laparoscopic Surgery, Minimally Invasive Surgery, General Surgery, Hernia Surgery
Year Joined: 2018
---
About Me
What made you want to become a health care provider or what is your earliest memory of wanting to be one?
I come from a family of three generations in the medical profession. They inspired me so much that as a child I was imagining that I worked in a hospital healing the sick and injured. As I matured, I focused on becoming a surgeon because this seemed the ultimate art for restoring health, requiring the mastery of skills applied with both my hands and my brain.
What do you love most about your specialty? / Why did you choose your specialty?
I chose surgery because it is both demanding and rewarding. After being immersed in this rapidly evolving field for about 20 years, developing innovations bring new and exciting challenges so that I continue to learn and to maintain tremendous enthusiasm for surgery. This specialty allows me to engage with patients directly and to make a difference in their lives so that I can give my greatest effort for them every day.
How do you connect with your patients?
I speak to my patients face-to-face and get to know them and value their unique perspective and history. For me, it is very important to gather information related to not only the disease, but to the lifestyle and goals of the person. I partner with my patient in designing a treatment plan based on considering all options and leading to an outcome that will put the needs of my patient front and center.
What are your interests outside of the office (hobbies, activities)?
I cherish my family greatly. I love spending time with my family, help my daughter with school, hear stories about college from my son. Together we love to travel and experience different cultures. I love the outdoors and enjoy hiking or biking, as well as sport fishing in both fresh and saltwater.
What is your advice for your patients?
Practice healthy self-care.
---