You are here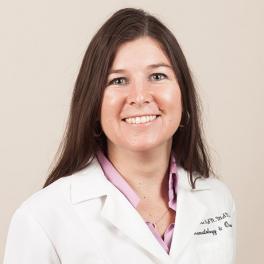 Overall Rating of Provider
---
General Info
Hospital Affiliations: Garnet Health Medical Center – Catskills (CRMC)
Prior Experience: Catskill Regional Medical Center, Harris , NY
Undergraduate: SUNY at Stony Brook
Graduate: Master of Science in Nursing, Family Nurse Practitioner - Stony Brook University, NY; Master of Science in Nursing - Mount Saint Mary College, NY
Clinical Interests:
Oncology/Hematology
Year Joined: 2009
---
About Me
What made you want to become a health care provider or what is your earliest memory of wanting to be one?
My mother is a nurse for over 30 years and I guess I followed in her footsteps per se, but was not satisfied with just being a nurse. I became a nurse practitioner after spending 10 years working as an Emergency Room nurse. I wanted more for myself and felt that I could make more of a difference.
What do you love most about your specialty? / Why did you choose your specialty?
I love what I do in general, but it's the people/families I care for that make me love it even more. There is no special reason why I chose oncology/hematology, but every day there is something that makes me say I'm happy I can make a little difference in someone's life.
How do you connect with your patients?
I connect with my patients by trying to learn a little something about them besides their disease/illness. I try to give them my undivided attention when I am treating them and listen to all their concerns.
What are your interests outside of the office (hobbies, activities)?
My interests primarily focus around my children and husband. We are a sports (soccer, football, skiing, golf, tae kwon do, baseball) oriented family and outside of work, this keeps me very busy.
What is your advice for your patients?
I let them know that I am here for them and that they should call when they need to. I let them know that no question is ever too small, and we are in this together.
---