You are here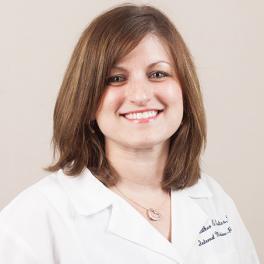 Melissa Kubenik MD, FACOG
Specialties: Obstetrics & Gynecology
Board Certified: Obstetrics & Gynecology
Languages: English
---
General Info
Medical School/Degree: SUNY Upstate Medical University
Hospital Affiliations: Garnet Health Medical Center – Catskills (CRMC), Garnet Health Medical Center (ORMC)
Residency: Obstetrics & Gynecology, University of Pittsburgh Medical Center, Magee-Womens Hospital, Pittsburgh, PA
Internship: Obstetrics & Gynecology, University of Pittsburgh Medical Center, Magee-Womens Hospital, Pittsburgh, PA
Undergraduate: Cornell University
Clinical Interests:
As an obstetrician/gynecologist I am interested in all aspects of women's health, in every phase of life. I have particular interest in providing care to adolescents.
Year Joined: 2011
---
About Me
What made you want to become a health care provider or what is your earliest memory of wanting to be one?
I have always been interested in health care and disease processes, at least as long as I can remember. I didn't decide to go to medical school until my second year in college when I started volunteering in a non-profit health care office and found that providing medical care to patients would be a rewarding career path.
What do you love most about your specialty? / Why did you choose your specialty?
Once I decided to become a physician, my specialty was easy to choose. I think women's health care is of utmost importance at every phase of life from adolescence to midlife. I absolutely love every aspect of my job, including delivering babies and providing continued gynecologic care to my patients.
How do you connect with your patients?
I think developing a doctor patient relationship is crucial, and starts with the moment you meet a patient. It is my philosophy that all patients need to take an active role in their health care, and any questions they have are important and need to be answered. I give my patients all the time they need in order to ensure they are comfortable with the care they are receiving.
What are your interests outside of the office (hobbies, activities)?
Outside of the office I enjoy reading novels, swimming, and spending time with my daughter, Lila.
What is your advice for your patients?
I tell all of my patients that they need to assume control of their own health. This applies to both my obstetrical patients who have multiple visits to monitor their pregnancy and my gynecologic patients who come in annually for a well woman exam. The best advice I can give them is to continue to come back for routine care. That if something arises that seems concerning, they should call or return sooner.
---