You are here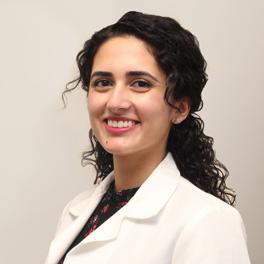 ---
General Info
Undergraduate: Bachelor of Science in Psychology, SUNY Stony Brook, Stony Brook, NY
Graduate: Master of Science in Occupational Therapy, SUNY Stony Brook, Stony Brook, NY
Clinical Interests:
Orthopedics
Year Joined: 2022
---
About Me
What made you want to become a health care provider or what is your earliest memory of wanting to be one?
When I first discovered occupational therapy, I knew immediately that it was the career for me. What stood out to me was the ability to work one-on-one with patients, build meaningful relationships, and help others overcome a difficult & challenging times in their lives.
What do you love most about your specialty? / Why did you choose your specialty?
What I love about this specialty is that I am able to treat a large variety of diagnoses and work closely with patients of all ages. Building rapport with my patients and seeing them overcome challenges are among the most rewarding aspects of being an occupational therapist.
How do you connect with your patients?
I connect with my patients by listening intently, acknowledging their health priorities, and validating their emotions, struggles, positive efforts, & successes throughout their therapeutic journeys. I believe that building trust and safety is a fundamental component of therapy.
What are your interests outside of the office (hobbies, activities)?
Ever since I was a kid, I have always been a dancer. I have learned, performed, and even competed in various dance styles. These include Bollywood, Garba, Kuchipudi, Kathak, Latin ballroom, and other Latin dances.
What is your advice for your patients?
I often advise my patients to trust the power of movement. I have seen patients defer from participation in therapy or home exercise programs in fear of pain. Counterintuitively, movement can be a great source of pain relief and improvement in function.
---