You are here
Vaccine Children

COVID-19 Vaccine for Children ages 5-11 Now Available
We are happy to announce that select Crystal Run Healthcare locations will now be able to offer the Pfizer-BioNTech vaccine for children ages 5-11 by appointment only.
About the Pfizer-BioNTech Vaccine
The Pfizer BioNTech vaccine has the same active ingredients as the vaccine given to adults and adolescents.
Children ages 5 through 11 years are administered an age-appropriate dose that is one-third of the adult dose of the Pfizer-BioNTech COVID-19 vaccine.
Your child will receive their dose via a needle, designed specifically for children.
Your child will receive a second dose of the vaccine three weeks after their first dose.
Pediatric Pfizer-BioNTech Vaccine Booster
The Pfizer BioNTech vaccine booster is an additional vaccine shot given to children ages 5 – 11 five (5) months after their primary vaccine series.
Immunocompromised patients can receive their booster shot three (3) months after their completed vaccine series.
Schedule your child's booster shot online through our vaccine scheduling portal.
COVID-19 Vaccine
At this time, we ask that you please do not call the practice to inquire about vaccine availability. All vaccine scheduling will be done online only following New York State guidelines. In order to get vaccinated, your child must be deemed eligible by the NYSDOH. For more information on vaccination for children ages 5-11, visit this New York State DOH page.
What to do:
Schedule an appointment for your child using our online scheduling portal.
You must fill out the required NYS Vaccine form and bring your confirmation to the appointment in order for your child to receive their vaccine.
Your child will receive a vaccination card at their first appointment. Remember to bring this with you to your child's second dose appointment. Please note that masks are still required at ALL Crystal Run Healthcare locations.

Important information about Coronavirus
What is Coronavirus?
Coronavirus is an illness caused by a virus that spreads mainly from prolonged exposure between people who are in close contact with one another, within about 6 feet, and through respiratory droplets from an infected person coughing or sneezing. To help protect yourself, the CDC recommends avoiding contact with sick individuals, avoiding touching your face, eyes, nose, or mouth with unwashed hands, staying home when you're sick, covering your cough or sneeze with a tissue, cleaning frequently touched objects and surfaces, and washing your hands often with soap and water for at least 20 seconds. You should wear a facemask in public and private settings when you are unable to stay more than 6-feet away from people not in your household.
Patients with Coronavirus exhibit flu-like symptoms which can include*:
Cough
Shortness of breath
Fever
Sore throat
New loss of taste or smell
Fatigue

Muscle or body aches
Headache
Sore throat
Congestion or runny nose
Nausea or vomiting
Diarrhea
*This is not an all-encompassing list; as we learn more about the Coronavirus, new possible symptoms may emerge.
If someone is showing any of these emergency warning signs** for COVID-19, seek emergency medical care or call 911 immediately:
Trouble breathing
Persistent pain or pressure in the chest
New confusion
Inability to wake or stay awake
Bluish lips or face
**This list is not a complete list of possible severe symptoms. Call your medical provider for any other symptoms that are severe or concerning to you.
Be sure to call 911 or your local emergency facility ahead of showing up and notify the operator that you are seeking care for someone who has or may have COVID-19.
COVID-19 Testing for Children
If you think your child has been exposed to Coronavirus, is experiencing common Coronavirus symptoms, or you have been notified of a high-level of COVID-19 cases in your child's school, please CALL THE HOTLINE 845-643-3909 prior to coming into the office. prior to coming into the office.
Crystal Run offers PCR (nasal swab) testing by appointment in Goshen, Middletown, Monroe, Newburgh, Rock Hill, and West Nyack. We offer testing for patients presenting with symptoms of Coronavirus and pre-procedure testing for patients scheduled for an outpatient procedure. In addition, we have expanded our COVID-19 test availability to include asymptomatic testing.
If your child needs to get a COVID-19 test for any reason, we're here to help! After scheduling their COVID-19 test online, it's time to prepare your child for their PCR test.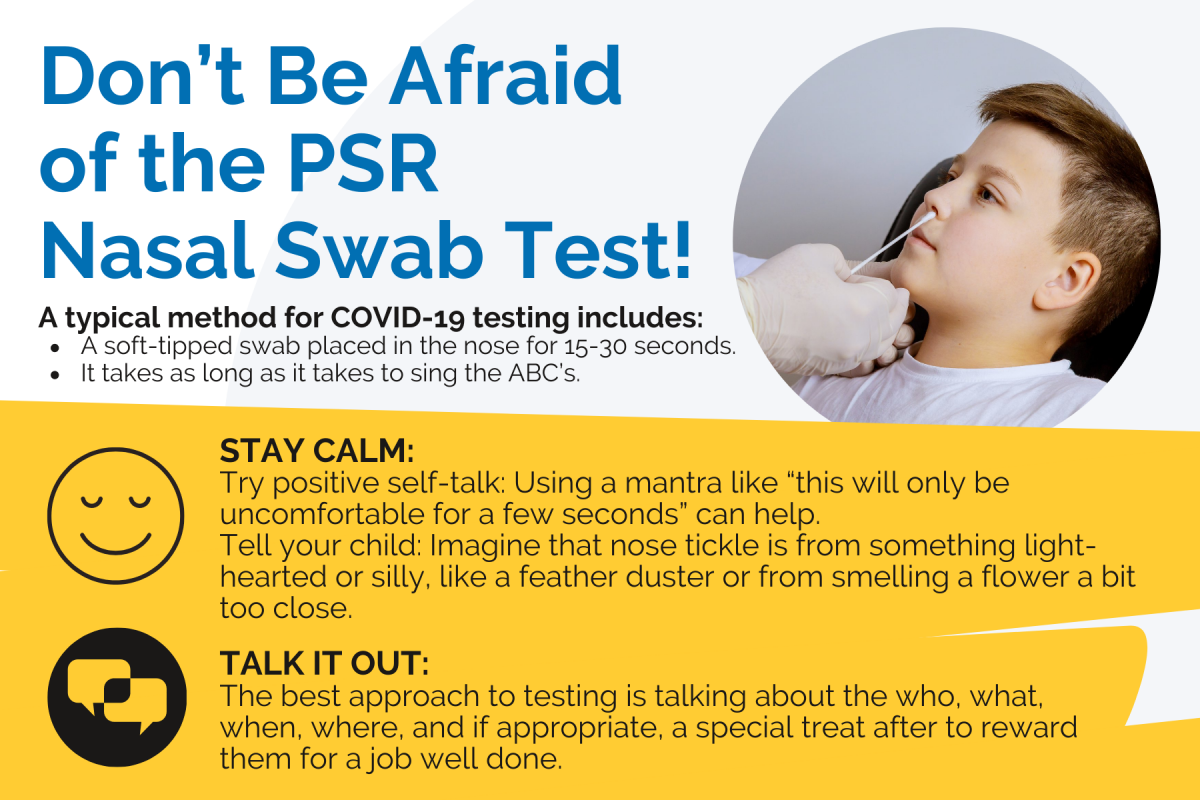 Mask Policy & Social Distancing
Masks and social distancing are both proven actions to help slow the spread of COVID-19. Masks are required when entering all Crystal Run Healthcare buildings and must remain on for the duration of your appointment until you exit the building. We ask that all patients maintain a distance of six feet from others when in our facilities.
Please make sure both your and your child's face masks are being worn correctly, covering your nose and mouth, before entering any of our buildings.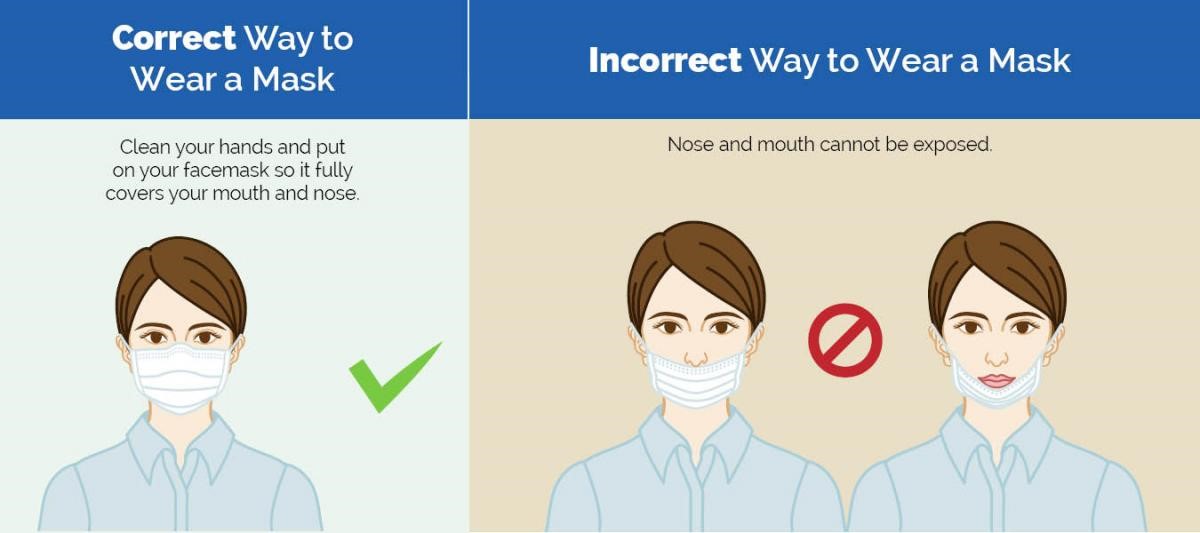 Additional Resources for Parents
· Video: How mRNA Vaccines Work | American Academy of Pediatrics
· COVID-19 Vaccine for Children and Teens | CDC
· Get Your Child Ready for Their COVID-19 Vaccine | Healthychildren.org
· A Message About Vaccine Hesitancy from Dr. Spencer
​