Pain is how the nervous system communicates potential problems and protects our bodies, but it is also a leading cause of disability around the world. Pain can take many forms and range in intensity from mild to debilitating. Today, we'll discuss available pain management solutions.
Types of Pain
The two main types of pain are acute and chronic.
Acute pain occurs in response to injury or for medical reasons. Acute pain symptoms tend to manifest suddenly and typically only last for a short time.
Chronic pain is pain that is present beyond the time frame of healing. This type of pain typically lasts for three months or longer.
Other types of pain include nociceptive (caused by structural dysfunction), neuropathic (caused by nerve damage), and functional (pain without a known cause).
Causes of Pain
In many cases, the cause of pain is obvious, such as when a specific injury has occurred. Pain can also be caused by medical conditions like arthritis or cancer, but it can also have less obvious causes.
The body responds to pain in many ways, and you can feel pain from many injuries like:
Bruises, burns, or cuts
Sore throat
Headache
Bone fractures
Muscle strain or cramps
Stomach cramps or aches
Toothache
The Effects of Pain on the Body
The body's pain receptors are attached to two main nerve types that are responsible for detecting danger and how you feel pain. The first nerve type communicates quickly, resulting in you feeling sudden and sharp pain (acute). The other nerve communicates slowly, which results in pain that's dull and throbbing.
In areas of the body with a higher number of pain receptors, such as the skin, the exact source of pain is far easier to identify than pain occurring in places like the stomach, which contains fewer pain receptors.
When a pain receptor is activated, it sends messages to the spinal cord, which relays them to the thalamus. However, the spinal cord also sends the muscles at the site of pain messages to contract, which protects the body from the source of injury. This typically occurs prior to feeling any pain.
The thalamus is responsible for sorting the information it receives from the nerves. It accomplishes this by considering social and cultural norms, beliefs and expectations, and any previous experiences you've had with pain. The result will be a completely unique pain response.
Once the thalamus has processed the information, it sends pain signals to the parts of your brain in charge of emotion, thought, and physical response. When this occurs, you will feel pain and may wonder what caused it. All of this occurs in a fraction of a second.
The Most Common Points of Pain
The back and neck are two of the most common points of pain. Factors including age and incorrect posture are major contributors to pain in these areas, but pain can arise at every age due to injury, muscle tension, repetitive movement, or sitting in the same position for long periods.
Active Pain Management Techniques and Strategies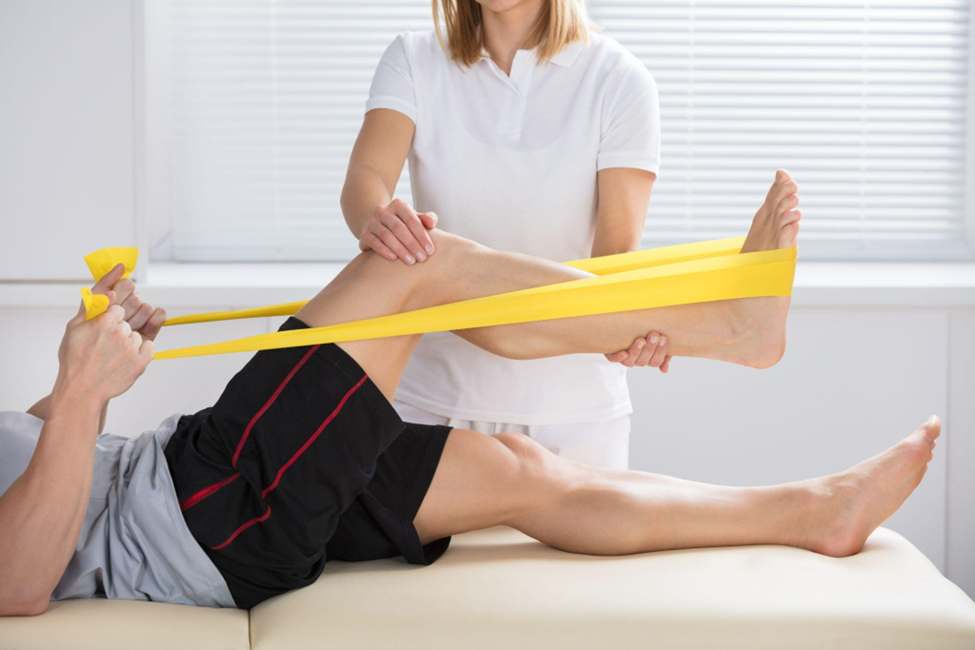 There are many ways to alleviate pain conditions. These include:
Over-the-counter and prescribed anti-inflammatory drugs
Aqua therapy
Physical therapy
Occupational therapy
Work hardening
Products designed for pain relief can turn off pain receptors to lessen pain severity and the fatigue, stress, and anxiety that are associated with prolonged pain. Because of this, these products can be an important part of any pain management strategy. However, due to the side effects of some products, not all may be recommended for long-term use.
Physical therapy is available in various forms and can not only be instrumental in reducing pain but in many cases can correct the underlying causes of pain. Aqua therapy allows for healing without joint stress or swelling. Muscle relaxation techniques can release tension as they improve range of motion.
Occupational therapy benefits patient health by using everyday activities to restore mobility and range of motion. Work hardening, a type of occupational therapy, involves restoring physical function through the use of work activities.
What Is a Pain Management Team?
A pain management team consists of pain specialists, physical therapists, pain medicine doctors, and others who work together to treat pain and help patients achieve their pain management goals.
A treatment plan for managing chronic pain should include rehabilitation, pharmacological products, and relaxation techniques, among several others.
Effective Pain Treatment by Experienced Specialists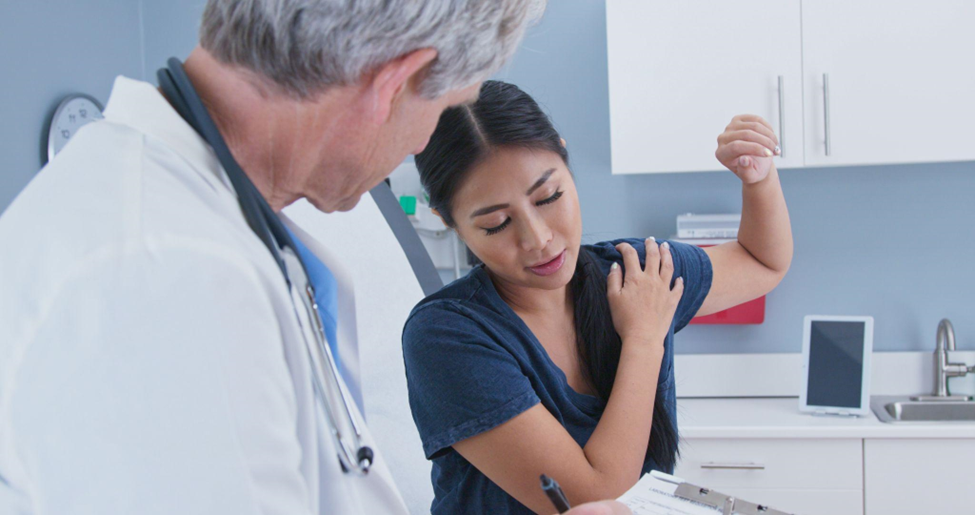 Crystal Run Healthcare specializes in effective treatments for all types of pain. Beginning with a comprehensive assessment, our pain medicine team will pinpoint your location and intensity of pain using pain scales and active listening. They will then work with you to create an individualized plan for discomfort and pain management.
Our pain management programs ensure the timely and logical delivery of medications and coordinate care with the academically trained pain specialists below. Together, we work to empower and enable you to treat and control both acute and chronic pain.
Physical and Occupational Therapy
Crystal Run's physical and occupational therapy department includes private therapy suites, as well as a therapy room with rehabilitation equipment, including a universal multifunction gym, recumbent bikes, and steppers.
Physical Medicine and Rehabilitation (PM&R)
The goal of the PM&R team at Crystal Run Healthcare is to help patients with musculoskeletal challenges regain their quality of life and optimal function. Treating patients with degenerative conditions, as well as amputations, cardiac disease, acute neck and back pain, among others, are all part of the first-class care offered by our specialists.
Specialized providers at Crystal Run Healthcare's pain management facilities in West Nyack and Middletown, New York offer medical advice and proven treatments for chronic pain. With leading-edge technology and facilities and over a dozen certifications, accreditations, and quality designations, Crystal Run Healthcare is the choice of patients seeking effective pain management. Get more information today by calling 845-703-6999.