You are here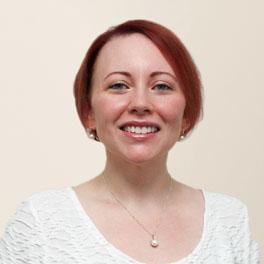 Brenna Carrigan-McClinsey Au.D, CCC-A, F-AAA
Specialties: Audiology
Board Certified: Audiology
Languages: English
Overall Rating of Provider
---
General Info
Medical School/Degree: SUNY at Buffalo
Prior Experience: Saint Francis Hospital and Health Center for Communication Disorders, Poughkeepsie, NY
Undergraduate: SUNY at Buffalo
Clinical Interests:
Vestibular (Dizziness & Balance) disorders
Year Joined: 2009
---
About Me
What made you want to become a health care provider or what is your earliest memory of wanting to be one?
Hearing impairment runs in my family. I remember my father's and grandfather's constant struggle with hearing loss and hearing aid use. So I became an audiologist so that I could understand the complex mechanism of hearing loss and better treat patients who have this problem. Plus, I am completely fascinated with ears.
What do you love most about your specialty? / Why did you choose your specialty?
When a patient tells me that I have changed their life by helping them hear again, that is the best day ever.
How do you connect with your patients?
Nothing helps you connect with your patients like personal experience. I can understand their frustrations better and share personal stories of what I have experienced myself. That helps them realize that someone knows what they are going through and that there is help available.
What are your interests outside of the office (hobbies, activities)?
I love to read...I finish one book and immediately open the next one. I also have 2 dogs (poodle and schnauzer) who are a constant source of entertainment and enjoyment. In my other spare time I watch action movies - I absolutely love MARVEL studios flicks.
What is your advice for your patients?
Realistic communication strategies are CRUCIAL for effective communication. No matter what your hearing status is (normal vs. hearing impaired) NO ONE can have a conversation from 2 rooms of the house. So many of my patients are worried that they have hearing loss because they cannot hear well when their spouse / family talks to them from the living room while they are in the kitchen. Communication occurs with auditory and VISUAL information, therefore it is imperative that when having a conversation, you can see who you are speaking with and background noise distractions must be eliminated from the communication environment.
---