You are here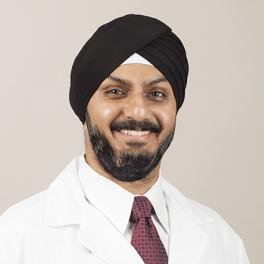 Gurvinder Sethi MD
Specialties: Oncology, Hematology
Board Certified: Internal Medicine, Medical Oncology, Hematology
Languages: English, Hindi, Punjabi
---
General Info
Medical School/Degree: Ross University School of Medicine
Hospital Affiliations: Orange Regional Medical Center, Catskill Regional Medical Center
Prior Experience: Blood and Cancer Center, Ocala, FL
Residency: Internal Medicine, Stony Brook University Hospital, Stonybrook, NY
Internship: Internal Medicine, Stony Brook University Hospital, Stonybrook, NY
Clinical Interests:
All aspects of medical oncology and blood related disorders.
Year Joined: 2011
---
About Me
What made you want to become a health care provider or what is your earliest memory of wanting to be one?
I became interested in Medicine at an early age while in High School. I was in an Emergency Room and saw through the curtain a doctor jumping on the chest of a patient and manually massaging his heart. I thought this was so cool. Then while taking the usual classes in college, I become further intrigued by the human body and cellular makeup, which prompted me to become premed and pursue a career in medicine.
What do you love most about your specialty? / Why did you choose your specialty?
I love the whole idea of treatment of cancer in general. There are so many breakthroughs in the management of this disease which allows me to make a difference in the life and ultimate happiness of my patients. Most of all, though, I love the social interaction with my patients and developing the bond with them that helps me comfort them in their time of need. It's this bond that is needed when one is dealing with the diagnosis of cancer and it is very same bond that is humbling when a patient tells you that he/she appreciates all that you do for them. I chose Hematology and Oncology as my specialty primarily because I have the chance to make a difference. I was initially scared of the whole notion of treating cancer patients and during my training, I was almost turned away from becoming an oncologist. It was not until another senior Oncologist at my training institution brought me to his clinic and showed me what Oncology is really like and what we, as Oncologists strive for - LIFE.
How do you connect with your patients?
I connect with my patients by making jokes with them as soon as I walk through that door the first time. They are very scared when they come in to see a physician in my specialty, and I feel that it helps to break the ice right off the bat. I think that it makes the patient and their family more receptive to me as their physician and makes them open up to me about their fears and understanding of what is happening, opening the door for discussion about their disease.
What are your interests outside of the office (hobbies, activities)?
I love to spend time with my family. I will take time out to play ball with my son and color in a book with my daughter. My wife and I like to spend time alone and enjoy the quietness without the children while sipping on a glass of wine.
What is your advice for your patients?
Glass half full and not half empty. That is half the battle and once you lose your hope, there is no turning back.
---