You are here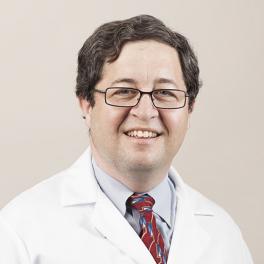 Overall Rating of Provider
---
General Info
Medical School/Degree: University of Illinois College of Medicine
Hospital Affiliations: Garnet Health Medical Center (ORMC), Garnet Health Medical Center - Catskills (CRMC), St. Anthony Community Hospital, Bon Secours Community Hospital
Prior Experience: Urology Associates of Dupage, Wheaton, IL
Residency: Urology, Cleveland Clinic Foundation, Cleveland, OH
Internship: Urology, Cleveland Clinic Foundation, Cleveland, OH
Undergraduate: University of Michigan
Clinical Interests:
Robotic and minimally invasive surgery, kidney stone disease, incontinence, prostate diseases, urologic oncology, no scalpel vasectomy
Year Joined: 2006
---
About Me
What made you want to become a health care provider or what is your earliest memory of wanting to be one?
I wanted to be a doctor for as long as I can remember. It was probably because my father was a doctor as well and as a little kid I wanted to be just like my dad. Nothing as I grew up and went through my education and training changed that desire.
What do you love most about your specialty? / Why did you choose your specialty?
I love the combination of both the medical and surgical treatment of urinary and genital diseases as well as the wide array of both the problems we deal with as well as the wide variety of patients. We deal with everything from urinary problems in small babies up to issues with geriatric patients. The wide variety of patients and problems we deal with keeps the field interesting. I initially chose urology because I wanted to do surgery and I was intrigued by the minimally invasive surgery that was done through scopes. When I was in medical school, no other specialty was doing this and urologists had been doing it for almost 100 years at the time.
How do you connect with your patients?
With many of the very private medical problems I deal with in my area, many patients come in very nervous or embarrassed to talk about their urologic issues. I want patients to leave the office more comfortable with their condition and their treatment options than they were when they came in. I find that is most likely to happen if I take the time to make sure that by the time they leave the office, they understand what is happening and all their questions are answered. It is also very important for patients to understand that though as people everyone is unique, their problems rarely are. Though most people on the street aren't talking openly about their urologic issues, many people are dealing with them. Often, just getting some reassurance that they aren't alone and other people experience the same issues can be reassuring.
What are your interests outside of the office (hobbies, activities)?
I have played the violin for the last forty years and currently play both at home and in a local community orchestra. I also dabble in photography and love taking walks in all the beautiful places in this area.
What is your advice for your patients?
I deal with so many different issues that this is a hard question to answer. The best advice I can give is not to hesitate to ask a question. Depending on the problem we're dealing with, medical advice could consist of all sorts of different things ranging from medications and diet changes all the way to major surgeries. Many patients will leave the office with questions that were never asked and therefore not answered. Often, just asking the one last question or calling back to get the question answered will go a long way toward making a patient more comfortable with their condition and moving forward to the next step.
---