You are here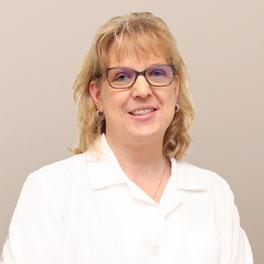 ---
General Info
Undergraduate: BS Physical Therapy - Northeastern University, Boston Massachusettes
Graduate: DPT Physical Therapy - Northeastern University, Boston Massachusettes
Clinical Interests:
Orthopedics
Year Joined: 2019
---
About Me
What made you want to become a health care provider or what is your earliest memory of wanting to be one?
When I was a child, my dad worked at a nursing home and I would see patients recovering and learning to walk again. I thought when I got older that I would help people in the same way.
What do you love most about your specialty? / Why did you choose your specialty?
Physical Therapy helps people to become functional again with less pain. I enjoy being a helpful part of peoples' lives.
How do you connect with your patients?
I really listen to my patients and enjoy helping them reach their goals. I enjoy hearing their stories and learning about their lives.
What are your interests outside of the office (hobbies, activities)?
I enjoy listening to music, walking, spending time with family.
What is your advice for your patients?
Do your home exercise program, physical therapy is not magic--you must take an active role to get better.
---