You are here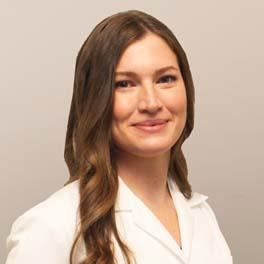 ---
General Info
Hospital Affiliations: Garnet Health Medical Center Montefiore St Luke's Cornwall Nyack Hospital Good Samaritan Hospital
Undergraduate: Bachelor of Science in Nursing, Chamberlain College of Nursing, Addison, IL
Graduate: Master of Science in Nurse Practitioner Studies, Mount Saint Mary College, Newburgh, NY
Clinical Interests:
Cardiac Arrhythmia Disorder, Structural Heart Disease
Year Joined: 2021
---
About Me
What made you want to become a health care provider or what is your earliest memory of wanting to be one?
I don't recall the moment I realized that I wanted to work in healthcare. My grandparents passed away when I was quite young, and when they became ill my mother cared for them in our home. Taking care of people when they needed help just seemed like the logical thing to do. In school I had an interest in Biology, and that eventually developed into an interest in healthcare and medicine.
What do you love most about your specialty? / Why did you choose your specialty?
I love the complexity of Electrophysiology. My experience as a Registered Nurse in Cardiology allowed me to see how impactful the specialty can be on the quality of life of these patients.
How do you connect with your patients?
It's easy to forget how vulnerable a person is when they become a "patient." I think it's extremely important to build trust by being approachable, speaking in understandable terms, and finding common ground to relate to the patient as a person.
What are your interests outside of the office (hobbies, activities)?
Cooking, gardening, and spending time with my family.
What is your advice for your patients?
Advocate for yourself. If you need help, bring someone you trust to advocate for you. Make sure you understand the goal of your treatment.
---