Few things are more personal than setting foot in a gynecologist's office. Whether you choose a obstetrician-gynecologist, or women's health specialist, your doctor will be privy to the most intimate parts of your life, including your sexual history and activity. For your doctor to be a true healthcare partner, you should feel comfortable telling him or her things you might not even share with your closest friends. Trust is everything in this relationship.
Here are 8 tips for choosing the right provider from the healthcare experts at Crystal Run Healthcare.
Decide what kind of doctor you need.
An obstetrician-gynecologist (OB-GYN) specializes in both gynecology and obstetrics (the field that deals with pregnancy, childbirth, and postpartum care). These specialists provide care before, during, and after pregnancy. Finding a trusted OB-GYN now will alleviate the stress of trying to figure out how to find the right obstetrician during pregnancy.
If you have a gynecologic condition that could make it hard to become pregnant or that increases your risk during pregnancy, look for a doctor experienced in these areas. If you have a history of gynecologic cancer, look for a gynecologic oncologist who has treated your specific condition. If you know you need a specific procedure, ask how many of the procedures the doctor has performed.
Ask your friends who they see.
We may be in the middle of a technology revolution, but word of mouth is still as useful today as ever. Ask your friends who they see for gynecological care and why they like their doctor. Keep in mind that your idea of what makes a good doctor may be different from someone else's. You may want a doctor who is direct, detail-oriented, and to the point. Or you might prefer someone who is warm, patient, and laid back. Your friends and trusted family members can provide insights about their doctors you can't get anywhere else.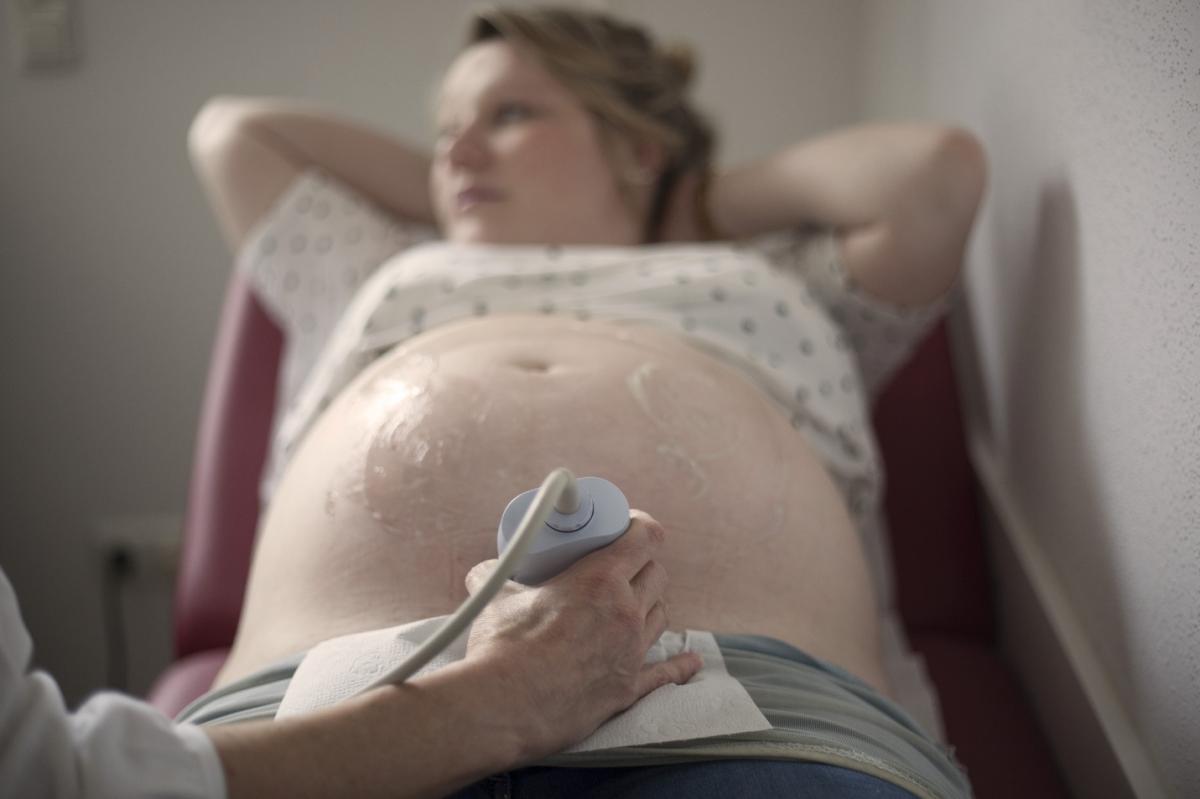 Go with your gut.
Most doctors' offices are fast-paced environments, and that can include women's health practices. It's normal to feel vulnerable in these situations so it's important to feel comfortable with your gynecologist. Ask your doctor plenty of questions and gauge how they respond.
Did the doctor make you feel at ease? Did they listen and answer your questions completely? Are you comfortable talking with him or her about your sexual and reproductive health? Answering these questions can help you decide whether a doctor is the right fit. Go with your gut.
Do your homework.
Do some digging before choosing a doctor. Your health insurer's website should have information about the doctor's credentials, specialties, years in practice, and education. If you spot any red flags, keep searching. Also, check websites like Vitals and Healthgrades and read patient reviews. These sites often have information about malpractice, sanctions, and board actions.
Choose a provider in your insurance network.
To avoid surprise bills or excessive out-of-pocket costs, choose a provider who participates in your plan. This doesn't mean you should overlook the doctor's credentials, experience, or clinical outcomes. It just may take a bit more footwork. You may have to visit several doctors before you find the right fit.
If you're planning to become pregnant, think about the doctor's hospital affiliations. If you have a specific hospital or birthing center in mind, make sure the doctor you're considering has privileges there to help ensure the obstetrician you see throughout your pregnancy delivers your baby. Even so, there is a chance your OB/GYN will not deliver your baby when the time comes – maybe they're not the provider on call or maybe an emergency came up they had to tend to. Whatever the case, they'll leave you and your baby in highly qualified hands.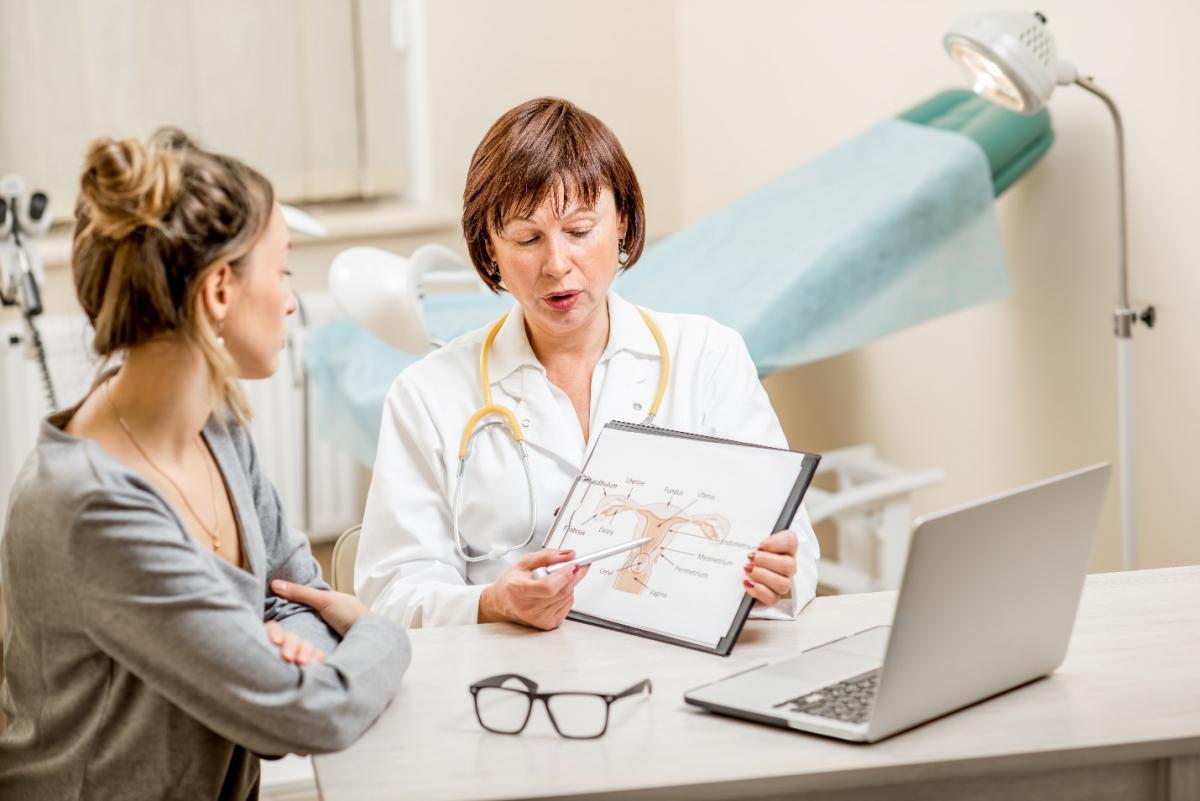 Find a conveniently located practice.
If it takes two buses and a train to get to your doctor's office, you'll probably be less likely to go. When you're pregnant, the location of your doctor's office is especially important. You'll see your doctor a dozen times or more for prenatal visits throughout your pregnancy—and possibly more if you have complications.
Find a practice that's a reasonable distance from home. If you live in a rural area with few or no services, look for a practice in the nearest urban area or town you visit at least a few times a year for other needs. Also, ask if the practice has lab equipment on-site. Having to go somewhere else for scans or blood work takes time and can lead to delays in getting care. Crystal Run Healthcare has an onsite laboratory and women's imaging in multiple locations.
Don't keep seeing someone who makes you uncomfortable.
When it comes to woman's health, compassion and attentiveness are paramount. You should feel comfortable discussing things like sexual dysfunction, STIs, birth control, and family planning with your provider to avoid putting your health at risk. A good doctor will listen attentively, take your questions seriously, and take the time to explain their advice and actions.
Crystal Run Healthcare: Patient-Centered Obstetrics and Gynecology Care
The OB-GYN doctors at Crystal Run Healthcare are committed to all aspects of women's health. Our compassionate doctors offer gynecologic care for women and adolescents, including well-woman visits, Pap smears, contraception counseling, mammograms, and more. Our obstetrics services include prenatal visits and labs, early pregnancy ultrasounds/detailed anatomy scans, caring for baby classes for expectant parents, high-risk pregnancy care with Maternal-Fetal Medicine specialists, and in-office procedures such as amniocentesis.
Please use our obstetrics and gynecology page to find the location nearest you and schedule an appointment with one of our world-class providers through our website. If you have any questions, or would like to schedule your appointment over the phone, call us at (845) 703-6999.