When you need health care, choosing the right provider is the key to receiving the right treatment. However, when it comes to primary care, there is more than one type of primary care provider. Taking into account the differences between family and internal medicine will help you make an informed decision when choosing a family medicine or internal medicine doctor.
The Role of Primary Care Physicians
Primary care providers are those internal and family medicine practitioners who are at the head of your healthcare team. Their job is to manage and increase the efficiency of your healthcare. A primary care provider has medical school training and is able to:
Write prescriptions
Order or perform medical tests
Coordinate care with multiple specialists
Diagnose medical conditions
Assist with management of chronic medical conditions
Refer you to other providers such as specialists, when needed
Internal Medicine
The specialty of internal medicine doctors, also called internists and internal medicine physicians, is to assess and optimize the health of the adult body's systems and organs. Internists are trained in several branches of adult medicine like endocrinology and cardiology.
The internist also provides treatment for adult patients with chronic medical conditions such as asthma, cancer, heart disease, and diabetes. These physicians offer guidance for patients regarding how to manage chronic illness through preventative care.
Internal medicine doctors also possess the necessary training to help patients diagnosed with more complex illnesses to manage their symptoms.
Family Medicine
Family medicine doctors specialize in providing medical care to all members of a family. The treatment focus of family physicians is on the whole person.
They educate patients on maintaining a healthy lifestyle and provide health screenings, vaccinations, and other preventative care. They're also trained in areas like caring for children, mental health, and women's health.
Because they possess a wide range of medical experience, family doctors can treat a wide variety of new or chronic illnesses in their office. They can treat and stitch minor injuries, remove moles, and perform basic types of surgery.
How to Decide Which Type of Doctor Is Best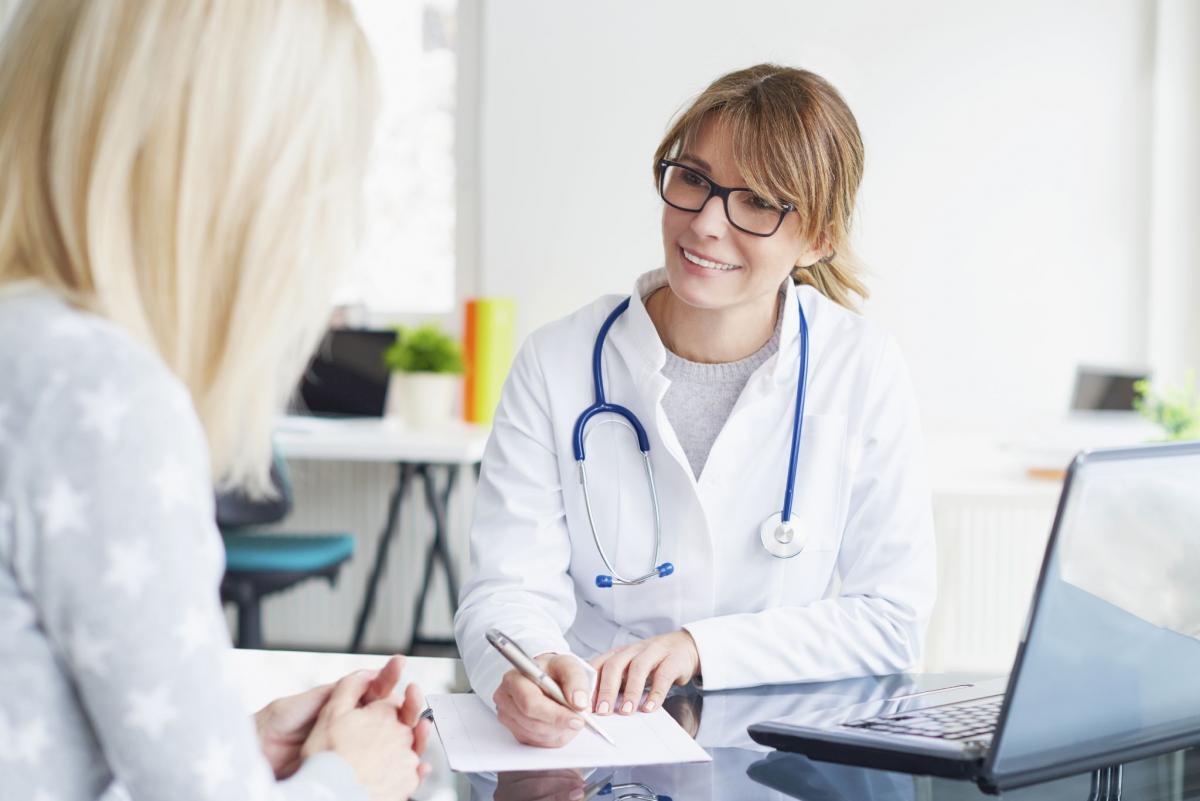 Now that you know the difference between an internal medicine physician and family doctor, the next step is to choose one that fits your needs. Keep the following in mind when choosing your physician.
Consider Your Age
The first consideration is age; an internist cares for adults 18 years of age and older, while a family doctor sees patients of all ages. If only you and your spouse require medical care, an internist may be a consideration.
If you live with your spouse, children, and in-laws, a family physician may offer the kind of doctor care everyone needs.
Note Any Health Issues
If you have a chronic condition like diabetes, an internal medicine doctor can help you monitor and manage your symptoms. Often, patients who are middle-aged to elderly will choose an internist to guide them through the illnesses that can develop with aging.
If you are generally healthy but require certain services like yearly check-ups, a family physician may be the right choice for you. The same is true if you have a new symptom or ailment that requires a diagnosis.
Working with Health Insurance Plans
Your health plan will determine which kinds of primary care doctors are available to you. If you carry health insurance, choosing a doctor in your network will help you to reduce your costs.
Research the internal medicine and family doctors who are located in your area and covered by your plan before you make a decision.
Doctor Accessibility
A doctor's level of accessibility can mean a number of considerations. For example, accessibility can refer to the distance of a doctor from your home, as well as how easy it is to access them in terms of transportation and parking options.
Accessibility also refers to whether or not other basic procedures, such as x-rays and lab tests, are able to be performed in the same building that the doctor's office is in.
Doctor Availability
The availability of your chosen physician will be another important consideration. In addition to finding out about their hours during the week, you may also want to know whether they offer on-call, weekend, or evening hours.
Telemedicine is another option that can make getting needed care much easier. Therefore, asking about telehealth and other online services for appointment bookings and prescription refill requests is something to think about.
Quality of Care
Talking to family and friends about the provider you're considering can offer insight into the quality of care they'll provide. Another means of determining quality of care is to look at a doctor's or medical center's certifications and designations.
For example, the National Committee for Quality Assurance (NCQA) offers several designations based on the level of care medical centers provide: the higher the designation, the better the care quality.
Complete Care That Treats Patients as People
Whether you need medical treatment for yourself or your family, consider the primary care practitioners, internists and the family medicine doctors at Crystal Run Healthcare.
Our facility has received the highest NCQA designation that a facility or practice can receive for the measurement and delivery of quality healthcare. To learn more about our integrated and coordinated services, visit our website at www.crystalrunhealthcare.com. You can book an appointment with many of our providers directly online, or contact the practice at 845-703-6999 for additional assistance.