You are here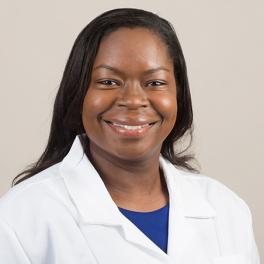 Adrienne Salomon MD
Specialties: Neurology
Board Certified: Neurology
Languages: English
Overall Rating of Provider
---
General Info
Medical School/Degree: MD, Saba University School of Medicine, Saba, Dutch Caribbean
Hospital Affiliations: Montefiore St. Luke's Cornwall, St. Anthony Community Hospital
Residency: Neurology, West Virginia University Hospital, Morgantown, WV
Internship: Neurology, St. Francis Hospital, Trenton, NJ
Fellowship: Neurophysiology, Emphasis in Epilepsy - North Shore LIJ, Great Neck, NY
Undergraduate: Columbia University
Clinical Interests:
Epilepsy
Year Joined: 2013
---
About Me
What made you want to become a health care provider or what is your earliest memory of wanting to be one?
My earliest memory of wanting to be a doctor is in the 7th grade when my aunt was diagnosed with breast cancer. I remember thinking I needed to become a doctor to help her.
What do you love most about your specialty? / Why did you choose your specialty?
I love solving the puzzles in neurology. I especially love helping patients with Epilepsy and how the right combination of medication or surgery can dramatically change their lives.
How do you connect with your patients?
I always try and think of my patients as if they were family or a close friend. Using this approach, I am able to connect and gain the trust of my patients.
What are your interests outside of the office (hobbies, activities)?
Running, hiking, outdoor activities; I enjoy cooking and trying new recipes.
What is your advice for your patients?
Keep a log of medications in case of emergencies. And try to walk 2-3x a week.
---